This year, workers from around the country, in a variety of industries, joined our union family for a better life. A list of organizing victories is included in this article.
Bambidawn Santiago, along with about 200 of her colleagues who are produce workers at Twin City Foods, Inc., a frozen vegetable processing company in Pasco, Wash., joined UFCW Local 1439 on Jan. 25. Twin City Foods workers are the first in the area to successfully win a vote for union representation.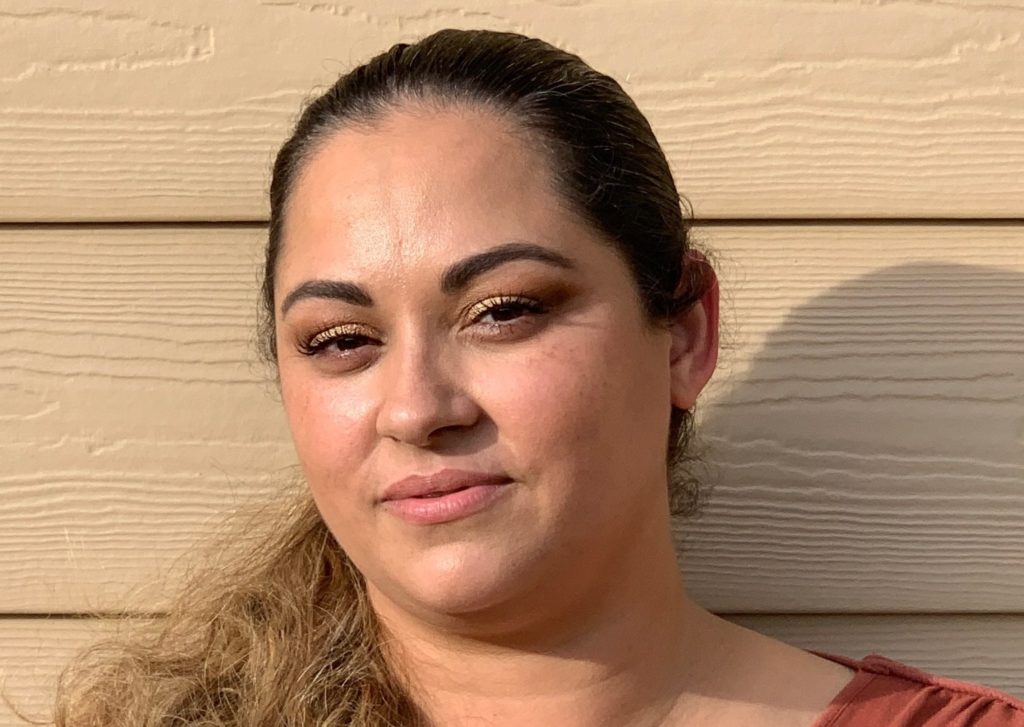 These hard-working men and women joined our union family because they were concerned about health and safety issues that were magnified during this pandemic, including the lack of personal protective equipment, being forced to work sick and around others who were infected with the virus, no paid time off to quarantine, and the fact that some of their colleagues lost their lives due to COVID-19.
"The pandemic has made it clear that if we don't stand up for ourselves, no one else will," said Santiago, who is a crew lead at Twin City Foods. "I missed two months of work when my husband, my five children and I got sick. Twin City Foods didn't even offer to help. The company made the situation worse by telling us we couldn't wear our own masks and leaving many workers to work without health insurance because it takes so long to qualify. I voted for the union so we can get the protections that the company has not provided and to try to make sure that my coworkers do not experience the frustrating situation I faced. I know that a union contract will help protect all of us tremendously."
Will Inglis and his 22 colleagues at Mariposa Co-op in Philadelphia joined UFCW Local 1776 on March 3. These workers joined our union family because they were concerned about the lack of proper COVID-19 health and safety protocols at the store, as well as a lack of respect for worker concerns and issues from management and human resources.
"Mariposa is something of a neighborhood institution and we want to make it a great place to work," said Inglis, who is a stocker and receiver at Mariposa Co-op. "We're doing that by creating a real voice for those who work here."
On Sept. 14, Andrew Bove and his colleagues at Bull Moose in Salem, N. H., joined UFCW Local 1445. This organizing victory came after Bull Moose fired workers this May for speaking out about COVID-19 safety risks on the job after the store removed its mask mandate. Customers and members of the local community stood with the workers and Bull Moose responded to the backlash by offering to rehire the workers in early June. Bull Moose workers also cited workplace harassment as one of the major reasons for joining our union family. Bull Moose is a retail chain that carries music, movies, and video games in a variety of formats, as well as books and gifts.
"This vote is about justice and security," said Bove. "Before we got fired, we went weeks without adequate staffing or any kind of increased compensation. When we brought up our concerns to management, the company demonstrated that it considered us completely disposable. Our customers and community stood with us in calling on Bull Moose to do the right thing and the company rehired us. While we have seen some improvements, we want to make sure there is the lasting change that comes from a strong union contract. This vote to unionize with UFCW Local 1445 is our first step to create a better workplace where we have a true voice and can negotiate the better pay and benefits we have earned."
Here are the organizing victories that appeared in OnPoint this year:
Fred Meyer Grocery Workers Make History in Washington by Joining Local 1439
Wine Sales Representatives Join Local 2D
CVS Workers in California Join Local 1167
FreshDirect Workers Join Our Union Family
Zara Workers in Massachusetts Join Local 1445
More Massachusetts Cannabis Workers Join Local 328
New York Bookstore Workers Join RWDSU/UFCW
New York Agricultural Workers Make History by Joining RWDSU/UFCW
CVS Workers in California Continue to Join UFCW
New Hampshire Retail Workers Join Local 1445
Cannabis Workers in Seattle Join Local 21
New York Health Care Workers Join Local One
Ohio Chemical Workers Join Our Union Family
Florida Health Care Workers Join Local 1625
CVS Workers in California Continue to Join Our Union Family
Vermont Food Co-op Workers Join Local 1459
CVS Workers in California Join Our Union Family
Maryland Custodians and Cleaning Workers Join Local 1994
Texas Poultry Workers Join Local 540 for a Better Life
California Cannabis Workers Stand Together for a Better Life
Grissom Air Reserve Base Workers in Indiana Join Local 700
California Cannabis Workers Continue to Join Local 5
More Sunnyside Cannabis Workers Join Local 881 in Illinois
Food Co-op Workers in Tennessee Join Local 1995
Cafeteria Workers in Connecticut Join Local 371
Hawaii Food Workers Join Our Union Family
More Cannabis Workers Join Local 7
New York Egg Workers Join Local 342 to Strengthen Pay and Benefits
Zara Workers in Connecticut Join Local 919
New York Foragers Market Workers Join Local 1500
More Illinois Cannabis Workers Join Local 881
California Food Delivery Workers Join Local 5 for a Better Life
Cannabis Workers in Rhode Island Make History by Joining Local 328
Windy City Cannabis Workers in Chicago Join Local 881
Pharmacy Workers Join Local 770 for a Better Life
Virginia Gubernatorial Campaign Staff Join Local 400
Workers Across the Country Join Our Union Family
King Soopers Workers in Colorado Join Local 7
More Zara Workers Join Local 888
More Grocery Workers Join Local 7 for a Better Life
Maine Campaign Workers Join Local 1445
More Cannabis Workers in Massachusetts Join Local 1445
Produce Workers Join Local 1439 for a Better Life
More Cannabis Workers Join Our Union Family
More CVS Workers Join Local 135 for a Better Life