On Nov. 13, over 100 members of UFCW Locals 27 and 400 who are employed as rehabilitation therapists at Kaiser Permanent locations in Washington, D.C., Maryland and Virginia, voted overwhelmingly in favor of ratifying their first union contract.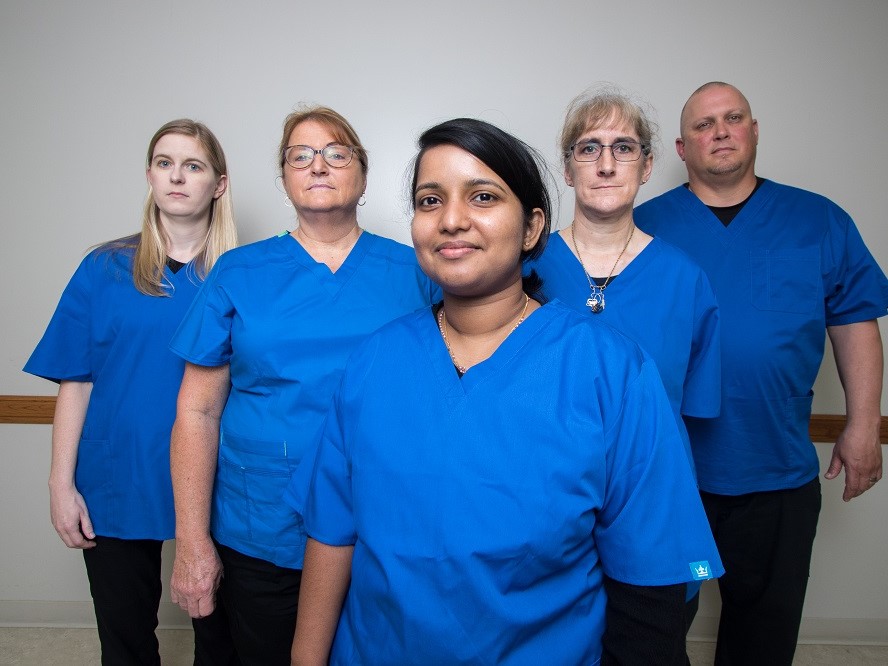 After months of stalled negotiations and amid a nationwide strike by the Coalition of Unions at Kaiser Permanente, these members voted to authorize a strike in October and forced management to settle the contract. The 23-month agreement, which expires on September 30, 2025, will align with national Alliance of Healthcare Unions bargaining and greatly increase our leverage in future negotiations.
The agreement includes:
• Average 13 percent pay increases, plus a 2 percent bonus over a 23-month agreement.
• Dedicated patient management time for all therapists.
• No changes in health, welfare, or retiree benefits for the life of the contract.
• A contract expiration date that lines us up with national Alliance bargaining in 2025.
These workers joined our union family last year. Together, UFCW Locals 27 and 400 represent about 2,000 Kaiser Permanente workers in the DMV area.