UFCW Local 2 celebrated the grand opening of the Mike Bellinger Community Center on June 3 in Dodge City, Kan. Governor of Kansas Laura Kelly; UFCW International Secretary-Treasurer Shaun Barclay; representatives from the regional and national OSHA offices; leaders of labor and the Southwest Kansas communities; and dozens of workers and community members from across Kansas, Oklahoma and Missouri attended the event.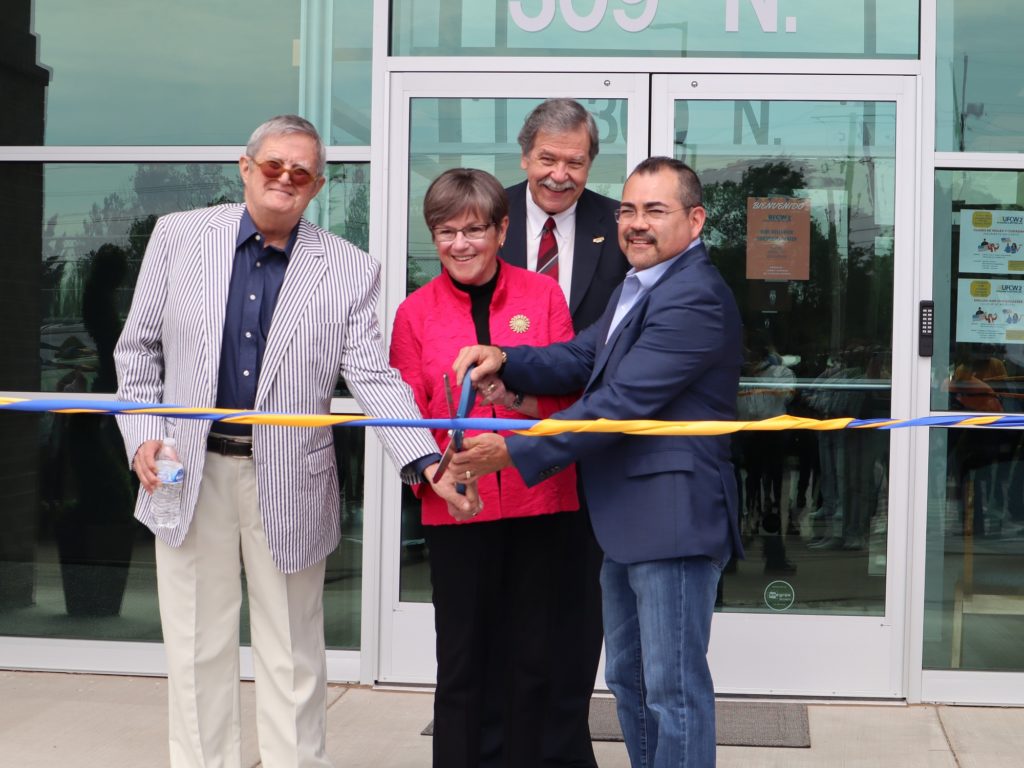 The community center's goal is to keep building power in southwest Kansas working class communities and serve as a hub for organizing and building strength for the local union. The center will ensure members have access to essential services and support from the local staff. It will provide a space for cutting-edge steward training sessions, civics and ESOL classes, preventive health care campaigns, and immigration clinics for citizenship and DACA under the UFCW's Union Citizenship Action Network program.
"This center is the product of hard work and heart," said UFCW International Secretary-Treasurer Shaun Barclay. "This center will give back for years to come—regardless of whether they are union members or not. It will help fill a void, one felt across so much of rural America, the void that comes from the reality that too many of the men and women who help feed and serve this nation are left with lack of access to essential services."
The event, which was simultaneously translated to accommodate Spanish speaking members, also highlighted the UFCW New American Citizenship Fund, which awards scholarships to members who have applied for U.S. citizenship. About 20 UFCW Local 2 members who recently became U.S. citizens and received the scholarship were recognized at the event.
The community center was named after Mike Bellinger, a former UFCW Local 2 leader who was key in the growth and advancement of the union.
"Our goal is to bring some quality resources lacking in these rural surroundings," said UFCW Local 2 President Martin Rosas. "Some of the essential services will include reliable legal advice, bilingual civics engagement education, training in labor law and industry safety standards, dependable immigration services, youth sports programs, and health awareness education. With this in mind, the new Mike Bellinger Community Center will be open not only to our UFCW members, but to all the working class people and their families in southwest Kansas."