ICWUC / UFCW Local 94C and Merck & Co. Inc. recently opened a multi-million dollar training facility for workers at the company's plant in Elkton, Va. The facility, staffed by a union and management team of instructors, will provide workers with the skills required for jobs at the site.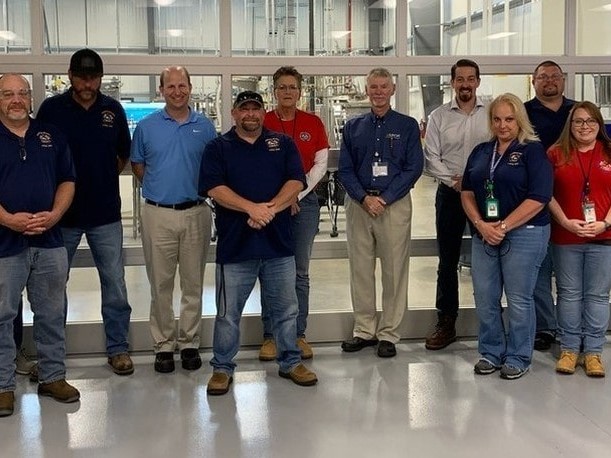 Elkton is one of Merck`s manufacturing facilities in the North American network that produces medicines and vaccines for the global sales team at Merck, and ICWUC / UFCW Local 94C represents over 470 members at the site. The local also represents members who work at SBM Management Services, which is a subcontractor at the Merck plant in Elkton.
ICWUC/ UFCW Local 94C has been in the forefront of keeping its members trained to a level of expertise and flexibility to make Elkton a strong site in the Merck manufacturing network. The local has also reestablished a Maintenance Training Program, affording members a chance to move into trades that previously might have been outsourced or hired from outside the unit first. The Maintenance Training Program has received VA DOL Certification and will begin to train the first class of maintenance trainees at the facility shortly.
"I want to commend Local 94C President Matt Dean, ICWUC Vice President Gerry Setley, and the representatives of Merck for their vision in making this training center a reality," said ICWUC President Lance E. Heasley. "This is not only a win for Merck and the members of 94C, but also for those in the community of Elkton, who may someday be employed there."