Help us draw attention to pay disparities on Native Women's Equal Pay Day, which will take place on Thursday, Nov. 30. This is the day when Native American women's pay finally catches up to what white men were paid last year.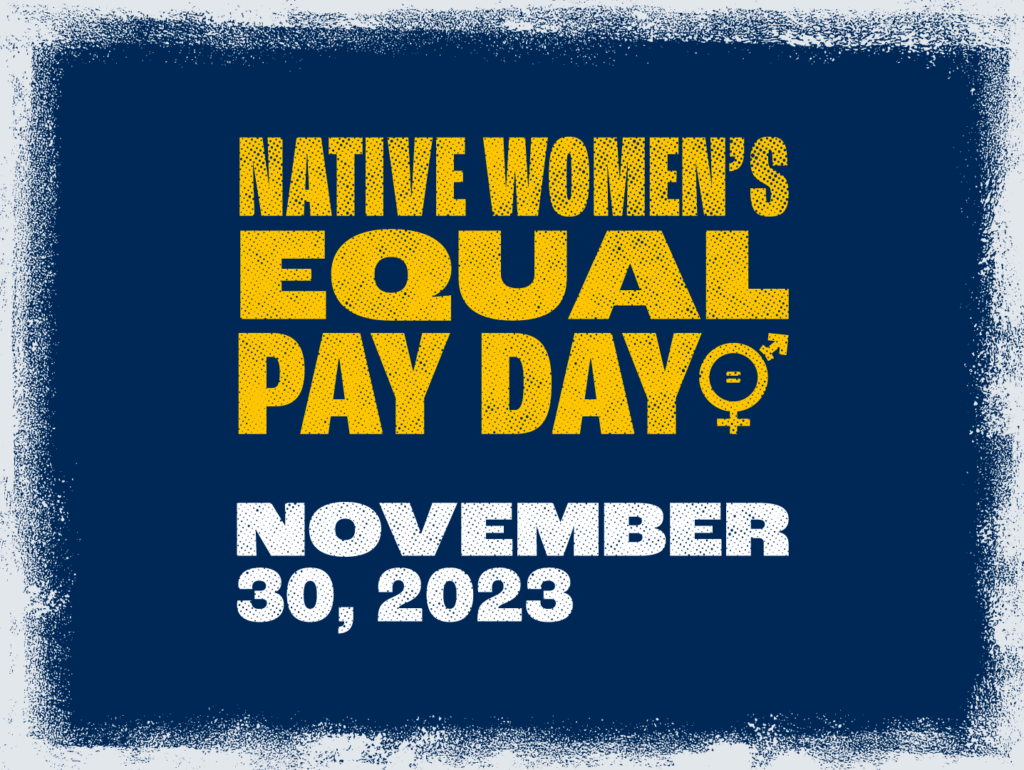 Native American women working full-time, year-round are paid 59 cents and all earners (including part-time and seasonal) are paid 55 cents for every dollar paid to non-Hispanic white men. Women in indigenous communities are more likely to experience poverty, high levels of unemployment and other challenges in their lives.
Help us raise awareness about the inequality of pay for women on Nov. 30. You can get additional information about Native Women's Equal Pay Day here.