On April 5, cannabis workers at Greenleaf Compassionate Care Center in Portsmouth, R.I., made history by becoming the first cannabis dispensary workers in the state to unionize by joining UFCW Local 328. The new members of UFCW Local 328 are employed as budtenders, keyholders, online team members, and delivery associates.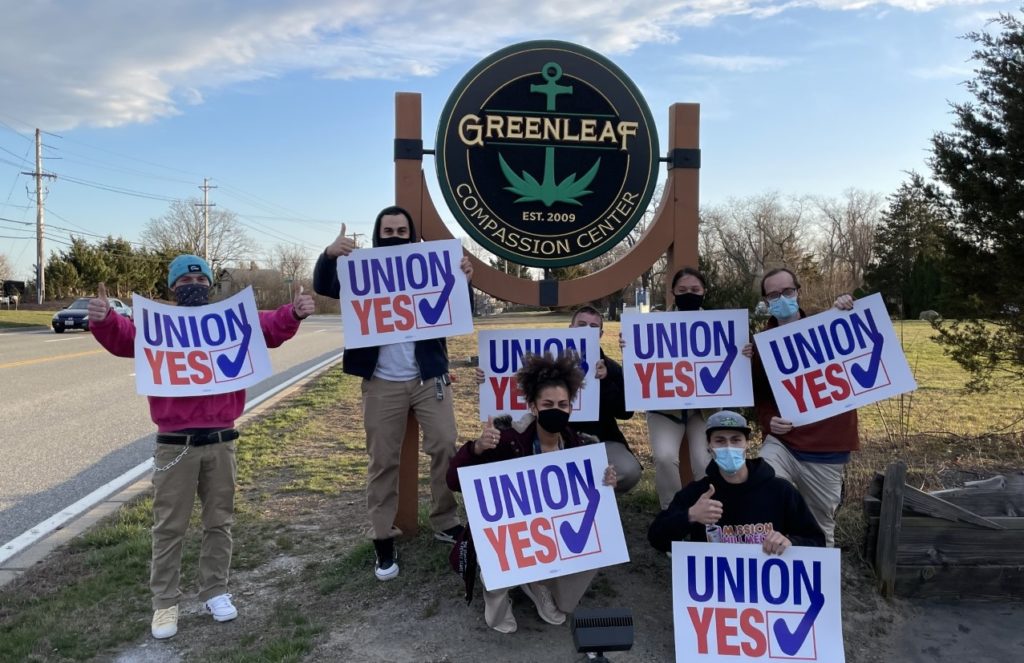 These workers joined our union family because they were concerned about a wide range of issues, including Greenleaf Compassionate Care Center's sudden elimination of the employee incentive program, a significant reduction of employee benefits, the lack of power in decision-making, and management's failure to listen to employee concerns.
In the weeks leading up to the union election, Greenleaf Compassionate Care Center's management hired out-of-state anti-union consultants who held mandatory meetings and distributed flyers to employees in the dispensary. Despite these obstacles, these workers remained united and displayed incredible support and solidarity. They also received strong support from their patients at the dispensary, as well as Reclaim RI, an organization in Rhode Island dedicated to ensuring that the expansion of legalized cannabis includes racial, social, and economic justice for workers and our communities.
In a joint statement, Greenleaf Compassionate Care Center workers said, "We hope that through demonstrating our continued commitment to one another in organizing as workers that we can create some form of lasting change within Greenleaf that allows for better job security and more space for us to actually be heard. We are proud to become a part of the larger momentum being seen by workers to unionize that is taking place within the cannabis industry."
"We are so proud of the incredible team at Greenleaf for sticking together," said UFCW Local 328 Director of Organizing Sam Marvin. "Each day, they provide value to their patients and our communities. We look forward to partnering with them towards building the better future they all have earned."