On Sept. 14, retail workers at Bull Moose in Salem, N. H., joined UFCW Local 1445 for a better life.
This organizing victory comes after Bull Moose fired workers this May for speaking out about COVID-19 safety risks on the job after the store removed its mask mandate. Customers and members of the local community stood with the workers and Bull Moose responded to the backlash by offering to rehire the workers in early June. Bull Moose workers also cited workplace harassment as one of the major reasons for joining our union family. Bull Moose is a retail chain that carries music, movies, and video games in a variety of formats, as well as books and gifts.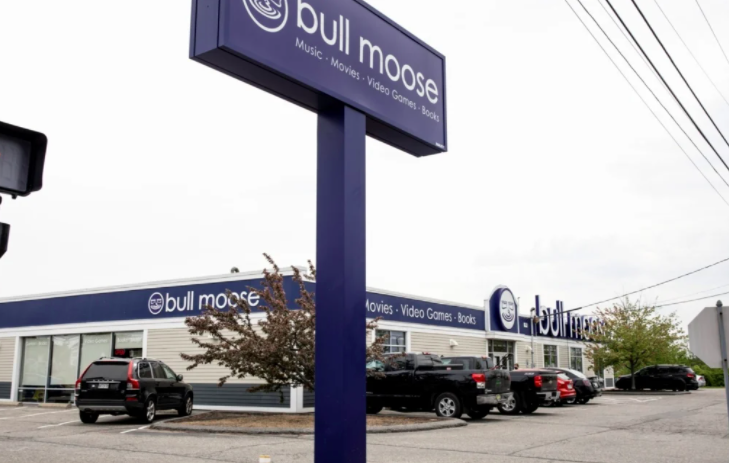 "We are excited to welcome Bull Moose workers to our union family and look forward to helping Bull Moose workers secure their first union contract," said UFCW Local 1445 President Fernando Lemus in a statement. "These workers came to us after management ignored their complaints about workplace safety and harassment. No worker should have to experience this. The past year has demonstrated the value of having a unionized workplace, and we know that a strong union contract will help make Bull Moose a better place for workers, customers, and our community."
The workers at Bull Moose are looking forward to negotiating their first contract.
"We believe nobody who works at Bull Moose should have to worry about being fired for simply requesting safety improvements and speaking out against mistreatment," said Whitney Villers. "All of us are working hard to care for ourselves, our families, and our customers. What we are asking of management is to help us feel safe at work. We all deserve to have a voice, be heard, and be treated with dignity and respect at work. We're looking forward to seeing Bull Moose workers across New Hampshire and Maine come together and join us at the negotiating table as we secure a union contract that improves these jobs for all of us."
"This vote is about justice and security," said Andrew Bove. "Before we got fired, we went weeks without adequate staffing or any kind of increased compensation. When we brought up our concerns to management, the company demonstrated that it considered us completely disposable. Our customers and community stood with us in calling on Bull Moose to do the right thing and the company rehired us. While we have seen some improvements, we want to make sure there is the lasting change that comes from a strong union contract. This vote to unionize with UFCW Local 1445 is our first step to create a better workplace where we have a true voice and can negotiate the better pay and benefits we have earned."
"We formed our union in the aftermath of the mass firing of Salem staff in May as a way to ensure something like that could never happen again," said Kameron Brooksmoore. "Unionizing helps to ensure we have a stronger voice as we work to make this a better and safer place to work. We want to make sure that any future or current employee of Bull Moose feels valued and safe, and that they are being treated with dignity and respect from every member of management. This union is a representation of our bond and our willingness to advocate for each other and our rights."