On Sept. 3, workers at the Ponder cannabis store in Seattle joined UFCW Local 21 for a better life. The eight workers, who are charge of bud tending, cash handling, medical cannabis and inventory at the store, joined our union family because they were concerned about unjust firings and insufficient wages and benefits. They also wanted a voice in the workplace and the better wages and benefits that come with a union contract .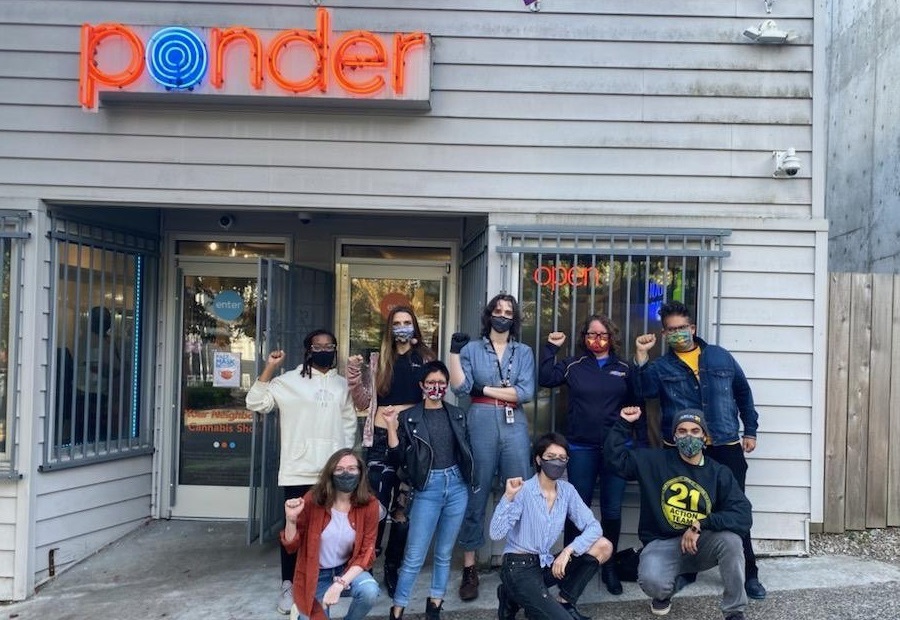 The new members of UFCW Local 21 are excited about being a part of our union family.
"The process was definitely stressful, of course, but the win feels really good," said Kristen Wells. "I personally felt really supported by the UFCW along the way. It is really exciting to be moving the cannabis industry towards an equitable place for everybody."
"The process of creating the union created a lot of challenges and a lot of conversations amongst everyone," said Cody Funderburk. "But overall, I am really thrilled that we have this opportunity to make the cannabis industry more equitable through collective bargaining power."
"I'm excited that this win was fruitful and that we have a chance to make our workplace better for ourselves," said Ritsuko Armington.