UFCW members played a key role in getting out the vote during an important election year.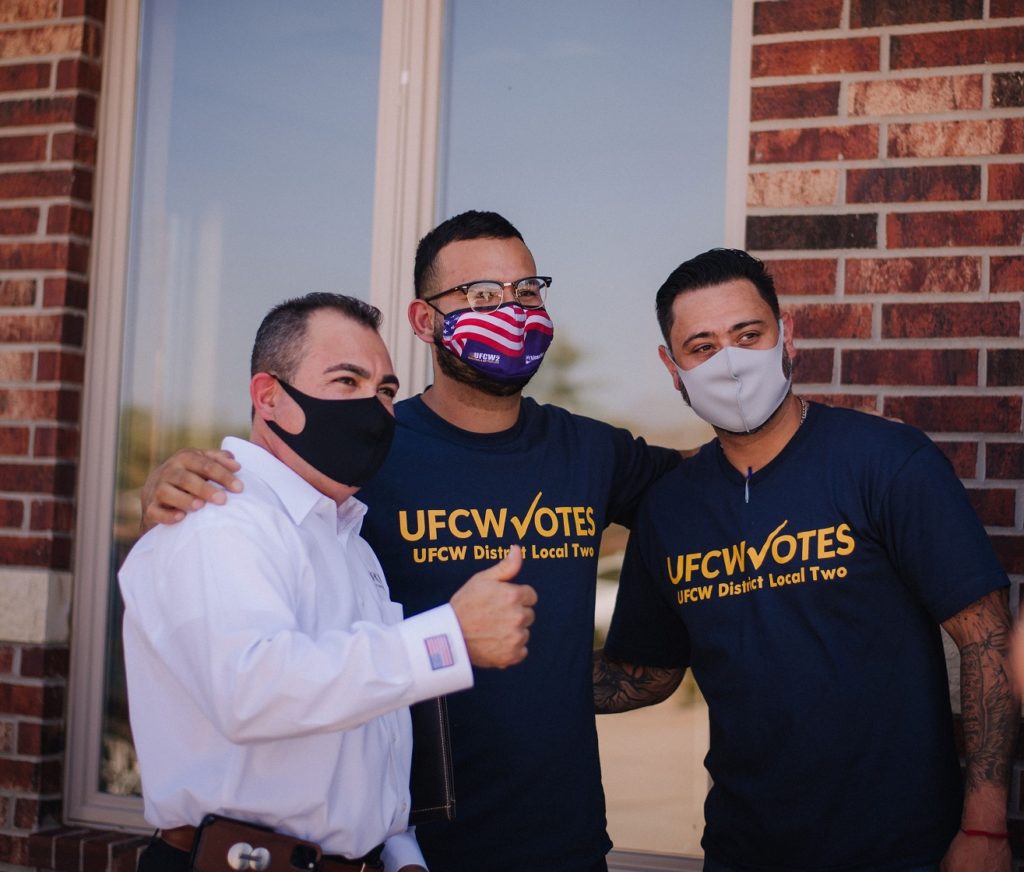 More than 120,000 UFCW members who work in battleground states, including Pennsylvania, Georgia, Nevada, Arizona, Michigan, Wisconsin, and North Carolina, mobilized union workers across the country to vote in this election. UFCW members also took the time to record videos about the importance of voting.
The UFCW also launched "UFCW Votes," a new resource to help our members navigate state voting policies and deadlines in preparation for Election Day, and partnered with Power the Polls, a first-of-its-kind initiative to recruit poll workers and ensure a safe, fair election for working families and all voters.
Here are the election stories that appeared in OnPoint this year:
UFCW Calls for Unity Following 2020 Election
UFCW Members Highlight the Importance of Voting
UFCW Members Get Out the Vote Leading Up to Election Day
UFCW Partners With Power the Polls
"UFCW Votes" Helps Members Prepare for Election Day
UFCW Gears Up for 2020 Election With Political Bootcamp Training