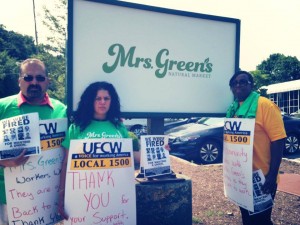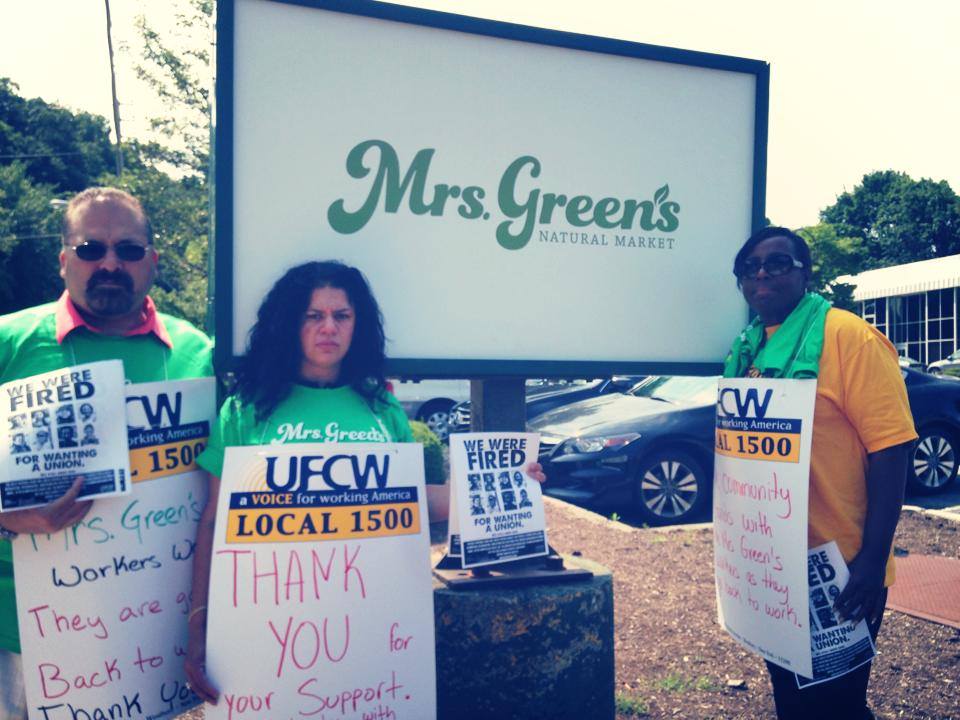 A few weeks after opening a new outpost in the West Village in New York City, Mrs. Green's, an upscale, organic grocer has managed to put off its left-leaning customer base and renew the motivations of UFCW Local 1500 to keep pressure on the chain to be a responsible employer.
The grocer, in an apparent effort to gauge residents' attitudes toward unions, asked whether it was "important" to shop at stores that employ union members, said a resident who participated in a phone survey Mrs. Green's conducted a month ago.
"The West Village is pretty liberal," said the resident, who did not want to be named. "The survey started out asking questions about the food options in the neighborhood and then veered towards unions."
The move backfired when a number of residents informed UFCW Local 1500 of what the grocer was up to.
The local, which has been picketing outside the store since it opened, soon started handing out leaflets asking, "Why is Mrs. Green's calling the community, asking what they think about unions?"
"Mrs. Green's has broken the law and we are trying to inform the community and inform the workers," said Aly Waddy, director of organizing for Local 1500.
With 18 stores, mostly in the tri-state area, and aspirations to open more, Mrs. Green's has been locked in a three-year battle with the UFCW, which succeeded last year in bringing NLRB charges against the grocer over the firing of eight employees involved in organizing at its Mount Kisco, N.Y., store. The grocer settled the dispute by agreeing to rehire the workers.
UFCW Local 1500 and community allies will continue to fight for what is right for workers at Mrs. Green's and all retail food stores.