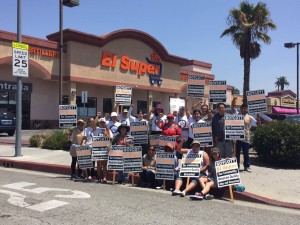 In the wake of a nearly two year struggle, El Super's workers and UFCW locals have won a significant legal victory against the California based grocer. Last week, a federal judge granted the National Labor Relations Board's (NLRB) request for a rare "10j" injunction to stop El Super's unfair labor practices and immediately remedy their unlawful treatment of workers.
In the face of El Super's coercive and threatening conduct designed to silence workers, Chief Judge George H. King issued the significant "10j" injunction, ordering the immediate reinstatement of Fermín Rodriguez, who had been illegally fired for his union activity, and ordering the grocer to restore the company's vacation accrual policy. The company had unlawfully changed its vacation policy and denied workers their earned vacation. After recognizing its legal obligation to bargain with the workers for a fair contract, El Super and UFCW locals will now resume bargaining on August 18.
Securing this rare form of injunction relief demonstrates the extent to which El Super tried to silence its workers. In 2014, 144 requests for "10j" injunctive relief were made by the NLRB's Regions across the country and only 39 cases were authorized by the Board for Court action. In this case the Board not only sought, but succeeded, in obtaining this extraordinary relief.
After more than a year of operating without a union contract, El Super employees and the UFCW launched a boycott in December 2014 to protest poverty pay, widespread violations of workers' rights and the company's refusal to negotiate in good faith. More than 100,000 shoppers have been turned away by community supporters and workers at informational picket lines in front of the stores.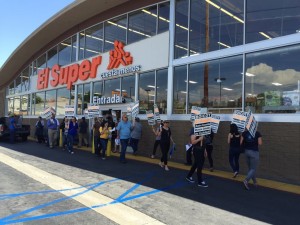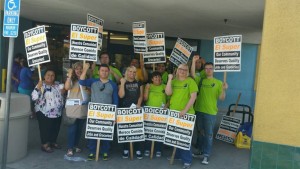 One

Response to "El Super Workers Win Justice"
Todd Conger