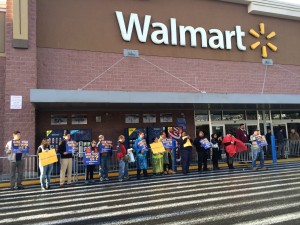 Making Change at Walmart (MCAW), the national campaign to change Walmart, continues with the national "Are You With Us?" initiative that will target nearly 150 cities in all 50 states throughout the month of December. The tour kicked off in Boston on December 2, showcase the fact that many Walmart and other retail workers face poverty wages, erratic schedules, and workplace discrimination, and ask the community to stand with them in their fight for a better life. The "Are You With Us?" tour will be holding rallies and events in hundreds of cities, including Oakland, Los Angeles, Pittsburgh, Dallas, Seattle, St. Louis, Louisville and Washington, D.C.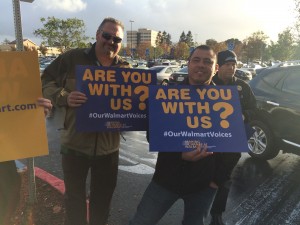 The five-week holiday campaign is also seeking to mobilize hard-working Walmart workers
and Americans to help change Walmart into becoming a responsible employer. The initiative includes a targeted national ad campaign, includes current and former Walmart workers which will air in more than two dozen states.
The ad can be seen here: https://www.youtube.com/watch?v=9_OLGPsTtU4