Members of UFCW Local 7 who work at the Green Dragon cannabis grow house in Denver overwhelmingly voted to ratify their first union contract on Nov. 9. The ratification was a significant victory for the workers, who are the first grow house unit to unionize under the new Colorado law that allows agriculture workers to form a union.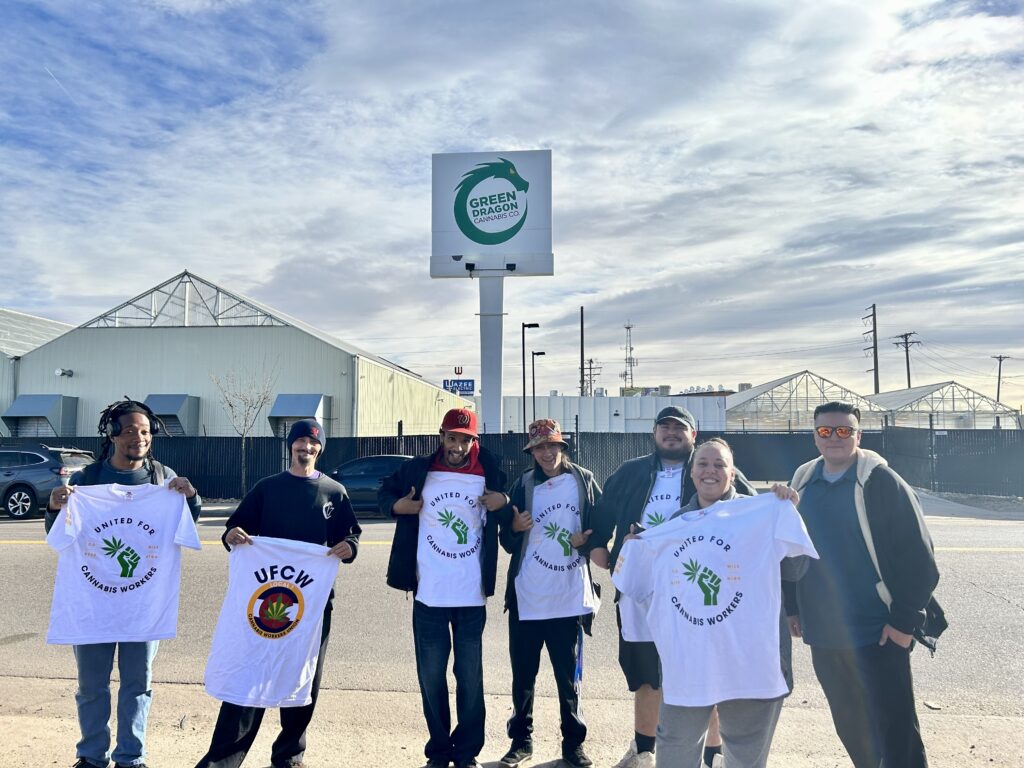 The workers joined UFCW Local 7 because they were concerned about workplace safety and job security at the facility. During the negotiation process, the company used severe union busting techniques against the workers, including termination for union activity. A picket line in front of the facility drew the attention of the media and the workers were put back to work within one day. In spite of these union busting tactics, UFCW Local 7 succeeded in getting the workers a good contract.
The new 18-month contract includes multiple raises during the life of the agreement, as well as two retention bonuses. The contract also includes a safety committee so that the workers can address workplace safety issues, as well as protections against "at will" employment. The contract also allows the workers to accrue vacation time, which is a notable win for this unit as they had no vacation time before joining our union.  
"I joined the union to make a positive impact on Green Dragon for all of my co-workers," said Green Dragon employee Anthony Sykes.