The UFCW Occupational Safety and Health (OSH) Office recently held its first OSHA 30-hour general industry class in West Berlin, N.J., for members who are part of the UFCW's cannabis apprentice programs.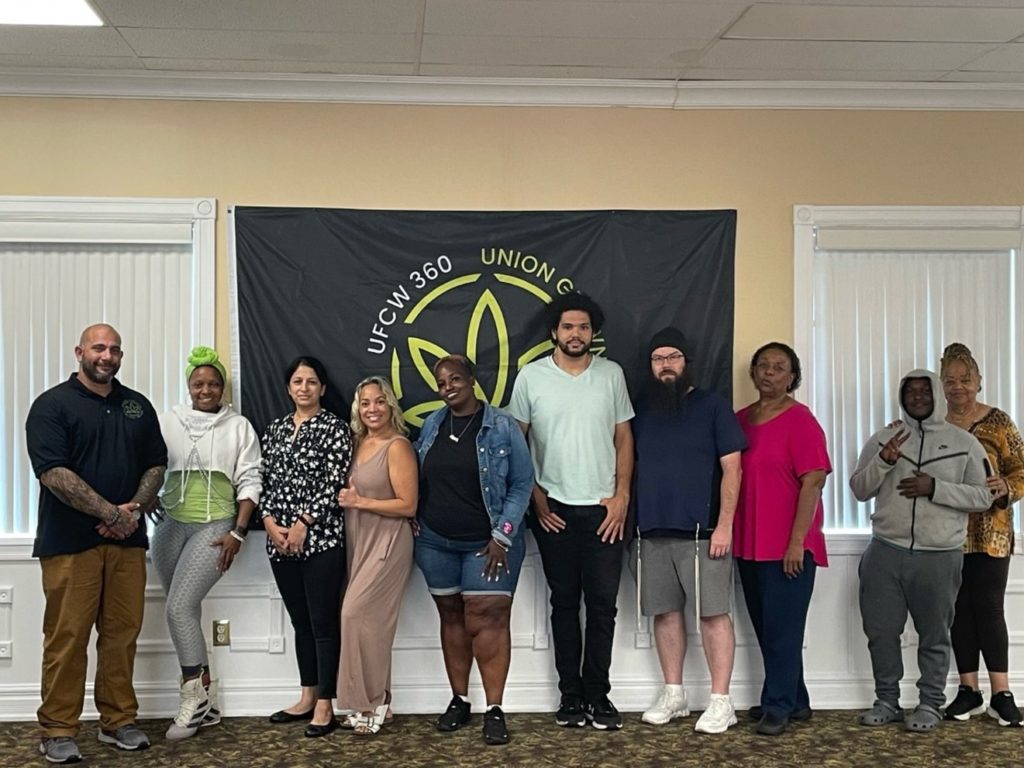 At the training session, 12 new cannabis apprentices reviewed OSHA standards and regulations to prepare them for their new and exciting workplaces. This OSHA training included presentations about the various hazards in the workplace, from active shooter situations to the importance of maintaining a clean walking and working surface. The class also emphasized both the rights of the employee and responsibilities of the employer.
The apprentices agreed that these kinds of trainings help empower them in the workplace. One of the apprentices said they "liked the focus and education on keeping those around us safe."
These OSHA training courses are just a small part of the health and safety training sessions that are available to all UFCW locals. If your local is interested in working with the OSH Office to hold a training session, have your Region Director contact Roy McAllister, the director of the OSH Office, at rmcallister@ufcw.org, or Caleb Willard, assistant director of the OSH Office, at cwillard@ufcw.org.