Members of UFCW Local 400 who work at Solid State Books in Washington, D.C., ratified their first union contract on July 26. These workers unionized in April after management agreed to voluntarily recognize their union, which was supported by every eligible employee.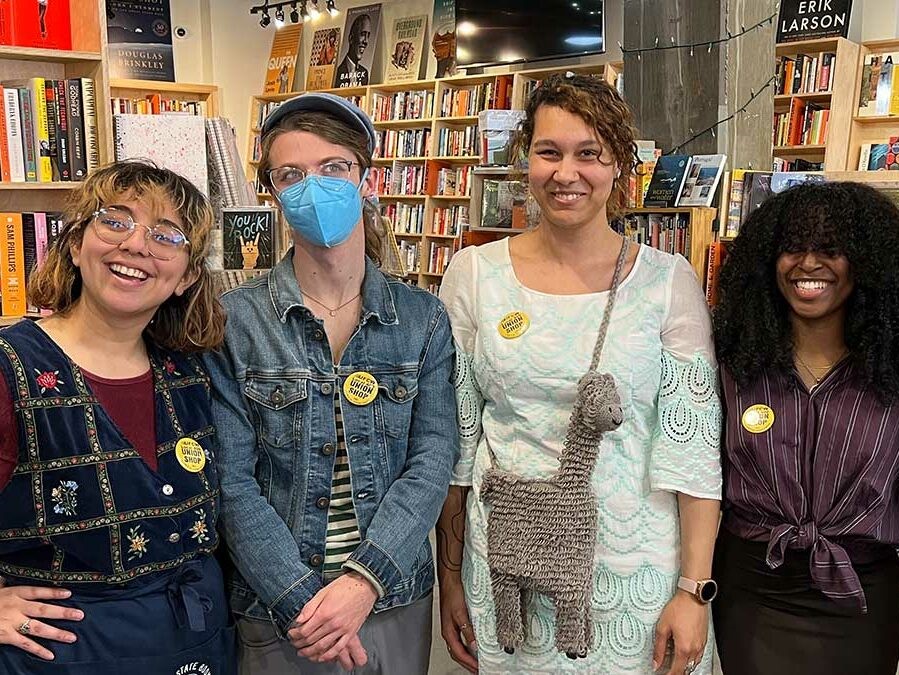 The Solid State Books contract was modeled off the collective bargaining agreement reached with Politics and Prose, so while most first union contracts take well over a year to reach an agreement, in this case, negotiations were completed in only 17 days. The vote took place during a virtual meeting in which 100 percent of the staff participated.
The three-year contract covers all non-management employees with key provisions including:
Cost of living increases tied to the D.C. minimum wage (which is indexed to the Consumer Price Index), as well as pay increases retroactive to May 1.
Additional holiday on Juneteenth, with hours worked on that day paid at time and a half.
Extra week of vacation after the third year of employment.
Ban on mandatory "clopening" shifts, in which the same employee must close a store one night and open it again the next morning.
Better staffing with at least two employees in the store at all times and employees may not be disciplined for work not completed due to short staffing.
Robust anti-discrimination protections, including Crown Act protections.
Bereavement leave for full-timers.
"We got here quickly, and we owe that in large part to our union siblings at Politics and Prose," said Kiara Martinez, who works as a bookseller at Solid State Books and served on the committee that negotiated the contract. "While we are incredibly proud of the work we've done, our journey is only just beginning. It's our hope that we inspire others to begin theirs."