On April 11, workers at the Solid State Books store in Washington, D.C., joined UFCW Local 400 for a better life.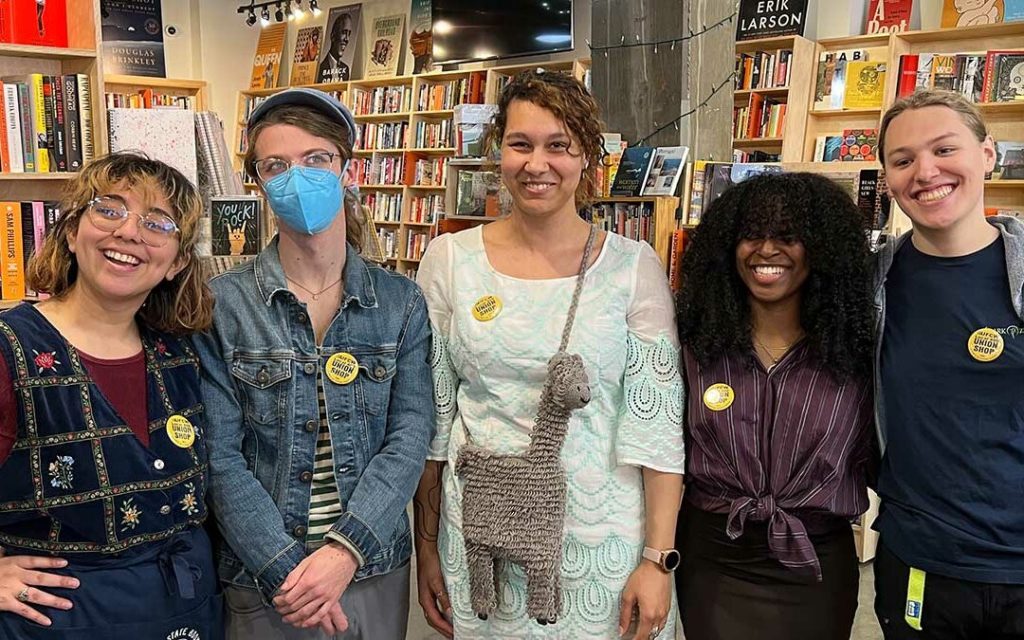 Management voluntarily recognized the union after workers announced that every eligible employee at the store signed authorization cards in favor of unionizing. The unit consists of seven employees at the store, which is located at 600 H Street, NE.
The workers' organizing committee released the following statement:
"We did it! We have officially unionized! Today, the owners of Solid State Books signed an agreement to voluntarily recognize our union. We couldn't be more excited to become the second bookstore in D.C. to unionize. Thank you to our customers, community allies and fellow union members for your outpouring of support."
"We look forward to negotiating our first contract collectively and making Solid State the best workplace it can be. Solidarity forever!"
Solid State Books is now the second bookstore in Washington, D.C., to unionize with UFCW Local 400. In 2022, booksellers and baristas at Politics and Prose made history by becoming the first unionized bookstore in the nation's capital by joining UFCW Local 400.