About 240 members of UFCW Local 770 who work at two Overhill Farms processing plants in Vernon, Calif., ratified a new contract on Feb. 4 that strengthens wages and improves benefits. These members produce frozen foods, such as plated meals, soups, pastas, sauces and other specialties.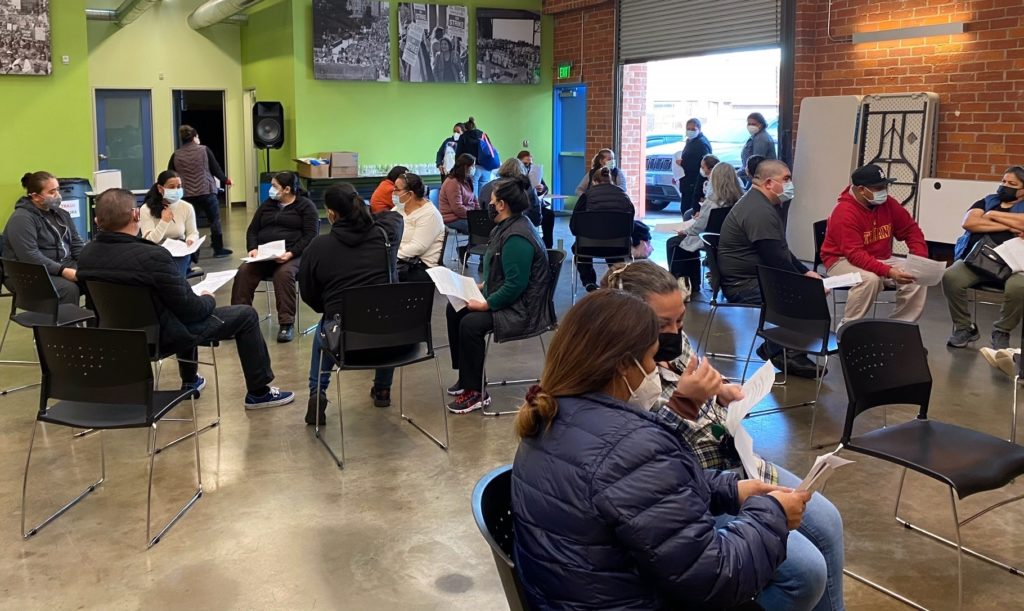 The four-year contract, which was ratified by an overwhelming majority of the members, includes wage increases of up to $3.10 per hour on employee base rates, plus higher increases for premium classifications. The contract also includes a ratification bonus, increased shift differentials, a new bonus for Saturday and Sunday work, and increased longevity bonuses.
The contract also protects health and welfare benefits. In addition, the contract requires the company to reduce reliance on temporary workers, hire more regular bargaining unit employees, and provide training so more employees can qualify for higher paying premium positions.
"I'm proud that as workers, we stood together and were able to win a historic victory," said Hilda Molares, a longstanding union shop steward who works as a food weigher at one of the plants in Vernon. "It took us many years to achieve an improved contract like the one we just ratified."
In July of 2020, these workers formed a COVID-19 safety committee to address and find solutions to workplace safety concerns and protect workers from contracting the coronavirus, including stopping the line during a shift if they see safety and health violations.
"One of the improvements we won is the ability to challenge line speeds to prevent workers from getting hurt," Molares added. "As essential workers, we've made sure people find the food they need to feed their families during this pandemic. By having a labor and management COVID Health and Safety Committee, the company is telling us that they respect us, and I hope this collaboration continues to keep us all safe."