This week, the UFCW applauded the passage of legislation in Massachusetts, which will use American Rescue Plan Act funding to give up to $2,000 in premium pay to essential workers who worked in person during the pandemic.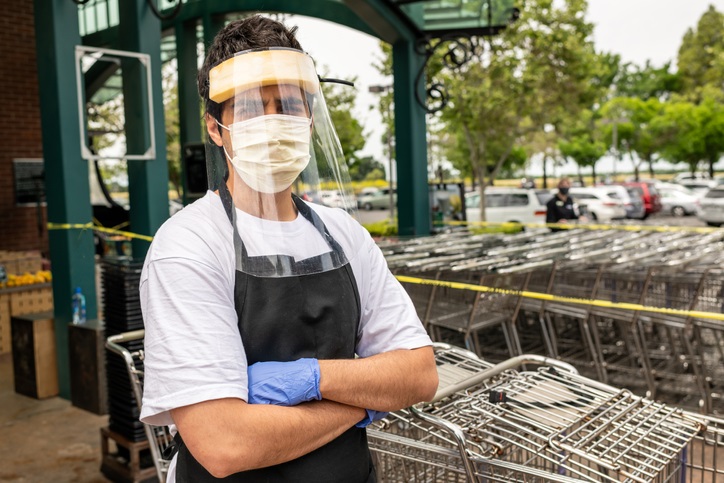 UFCW Massachusetts Locals 328, 371, 791, 1445 and 1459, in partnership with the Legislative and Political Action Department, lobbied state legislators to pass this legislation. Thanks to the committed efforts of these locals and their leaders, this legislation was signed into law by Governor Charlie Baker on Dec. 13.
This legislation will:
Set up the Essential Employee Premium Pay Program to provide direct financial support to essential workers in Massachusetts.
Provide for premium pay between $500 and $2,000 for each eligible essential worker.
Direct financial support to private and public essential workers, which may include, but shall not be limited to: (i) health care, behavioral health and homecare workers; (ii) long-term care workers; (iii) public health staff; (iv) child care workers, educators and other education staff; (v) social service and human services staff; (vi) workers at farms, food production facilities, grocery stores and other service workers; (vii) transportation workers; (viii) utility workers and technicians; and (ix) foster care parents.
Prioritize lower-income essential workers who performed essential duties in person since the start of the state of emergency declared by the governor on March 10, 2020.
Premium payments to eligible essential workers shall be issued no later than March 31, 2022.
All the Massachusetts locals played a role in supporting this legislation, including testifying before the legislature, submitting letters of support, and generating over 300 emails to their elected officials.
"This important victory marks the first statewide premium pay program to be established since passage of the American Rescue Plan Act," said International Vice President and Director of the Legislative and Political Action Department Ademola Oyefeso. "This legislative win provides a real benefit to our members and acknowledges the sacrifices made to keep Massachusetts communities fed during the pandemic."
This legislation in Massachusetts is part of the UFCW's national effort to support the Biden Administration's guidance that essential workers be prioritized as governors and mayors distribute the $350 billion in state and local COVID relief aid from the American Rescue Plan.