The UFCW recently applauded the Biden Administration's guidance calling for essential worker COVID premium pay to be prioritized as governors distribute the $350 billion in state and local COVID relief aid from the American Rescue Plan. Pennsylvania, Vermont, Michigan and Virginia implemented successful COVID premium pay programs earlier in the pandemic.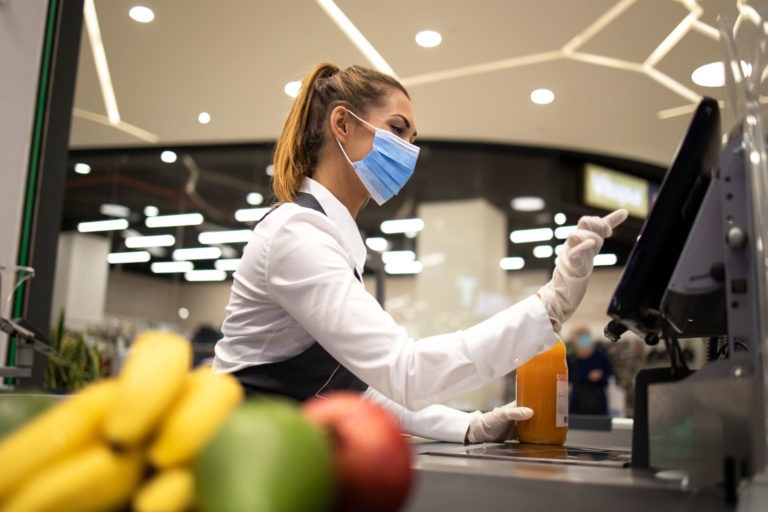 The UFCW praised the Biden Administration and Congress for emphasizing that (1) the COVID "premium pay," or hazard pay, should be prioritized for essential workers; (2) the premium pay can and should be retroactive; (3) the premium pay is intended for a broad range of essential workers including grocery, meatpacking, and health care workers; and (4) can be employer-provided.
The UFCW has been a leading national voice for frontline workers and has already helped secure premium pay deals for over 120,000 grocery workers across the country. Additionally, UFCW local unions have supported premium pay mandates recently passed in Los Angeles, Seattle, San Francisco and more than 24 other cities and counties.
"President Biden and Congress are sending a clear message to governors and local leaders that COVID premium pay for essential workers must be a priority for the $350 billion in state and local relief funding from the American Rescue Plan," said UFCW International President Marc Perrone in a statement. "When companies refuse to provide workers with critical PPE, workers have to spend their own money to protect themselves and their customers. When frontline workers are exposed to COVID-19 multiple times and no longer have enough paid sick leave to safely quarantine, they feel forced to come to work sick to pay the bills. COVID premium pay is not just about recognizing the health risks essential workers have faced and continue to face, it's about making sure essential workers have the support they need to keep our communities safe from future outbreaks, as well."

"America's essential workers in grocery stores and meatpacking plants have put their health at risk every day on the front lines of this pandemic to make sure families can put food on the table," Perrone added. "As the union for these frontline workers, the UFCW is calling on governors and local officials in all 50 states to step up and ensure this new funding is used to provide the COVID premium pay these brave essential workers have earned as they continue to serve our country on the front lines of this health crisis."
To read the full Biden Administration guidance, click here. Locals that want to engage state elected leaders on this issue can contact Ben Timmins in the Legislative and Political Action Department at btimmins@ufcw.org.