On July 1, the UFCW applauded the passage of a new hazard pay measure in Calabasas, Calif., which uses American Rescue Plan state and local funding and benefits hundreds of UFCW Local 770 members who have been on the front lines of the ongoing COVID-19 pandemic. This victory in Southern California is part of the UFCW's national effort to support the Biden Administration's guidance for essential worker COVID-19 hazard pay to be prioritized as governors and mayors distribute the $350 billion in state and local COVID relief aid from the American Rescue Plan.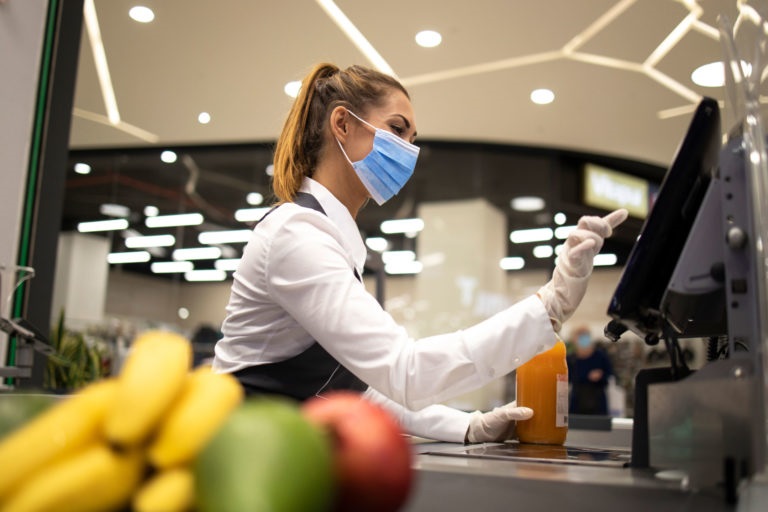 UFCW Local 770 played a key role in passing this measure. UFCW Local 770 members sent over 100 postcards to the Calabasas City Council asking for American Rescue Plan money to be used for essential workers, and four members testified before the city council. UFCW Local 770 also worked with U.S. Representative Ted Lieu, who sent a letter of support to the council.
The new COVID-19 hazard pay, which was passed unanimously by the Calabasas City Council, will provide payments of up to $1,000 based on average weekly hours worked from March 2020 to March 2021, and benefit a total of 454 union and non-union workers. About 250 of these employees are UFCW Local 770 members, who have been helping customers to get the food and medications they need during this pandemic.
"I've been on the front lines and I have worked overtime to keep the store stocked," said Maria Altamirano, who is a member of UFCW Local 770 and works at Gelson's grocery store in Calabasas. "As an essential worker, I put my life at risk multiple times. Too many of us have lost someone due to this terrible virus. A little over a month ago, I lost my uncle to COVID even though he was vaccinated. It's scary to think that I may bring the virus home to my elderly parents who are both cancer survivors. This hazard pay that the city is providing us is a lifeline for essential workers and our families. I'm really grateful that the city of Calabasas council members passed hazard pay. Thank you so much!"
"The city of Calabasas did the right thing," said UFCW Local 770 President John Grant. "Essential grocery and drug retail workers have demonstrated their commitment and dedication to serve their communities during the worst global pandemic in recent history. We appreciate that the city of Calabasas is moving forward on this gratitude premium pay for our members."