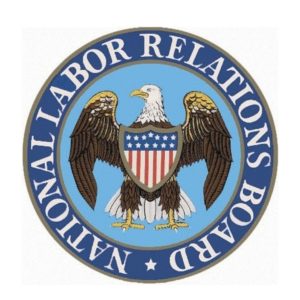 The General Counsel of the National Labor Relations Board (NLRB) is proposing to change the allocation of damages rule in duty of fair representation (DFR) so that they are applied to all DFR cases.
The NLRB's General Counsel recently proposed that the NLRB change the allocation of damages rule in DFR that the NLRB applied to a specific case just six months ago. In that case, a union had to pay the backpay of a terminated worker whose grievance the union failed to process if the NLRB proved that the union would have won an arbitration over the termination.
The General Counsel has directed all NLRB regional offices to argue that the NLRB should adopt the proposed rule in all DFR cases, unless the region settles the case. That means that once the NLRB proves that a grievance has "arguable merit," the union must prove it would have lost an arbitration over the grievance. If the union can't, it will be liable for all of the grievant's backpay and benefits.
To avoid being entirely responsible for backpay, unions should first settle unfair labor practice charges filed against them to deny the NLRB the opportunity to adopt the General Counsel's proposed rule.  Second, the ruling shows the importance of unions diligently processing grievances and communicating the status of grievances, including the results of grievance meetings and whether the union intends to appeal to the next step. You can obtain more information on the proposal of the General Counsel to change how unions can violate their DFR and how unions can avoid these violations under the changes here.
The General Counsel proposed the new rule in GC Mem. GC 20-09, "Guidance Memorandum on Make Whole Remedies in Duty of Fair Representation Cases" (June 26, 2020).
If your local has any questions or needs more information about this rule, contact George Wiszynski in the Legal Department at gwiszynski@ufcw.org.