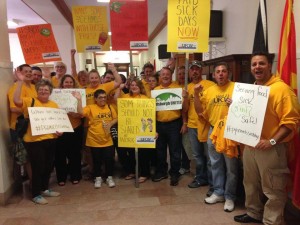 Last week, Pittsburgh passed a law that guarantees paid sick days for every worker in the city.
The victory was made possible by UFCW Local 23 members who spent weeks canvassing and building community support for the law.
Thanks to their hard work, more than 50,000 Pittsburgh workers will be eligible to earn paid time off so that they have the opportunity to stay home and get better when they become ill.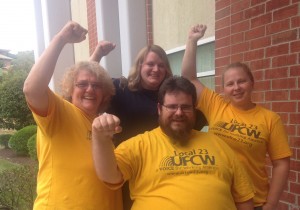 UFCW Local 23 is building on the momentum from this victory and pushing for a statewide paid sick leave law so that all workers in Pennsylvania can enjoy the same benefit.