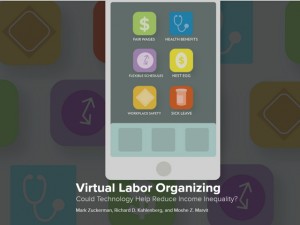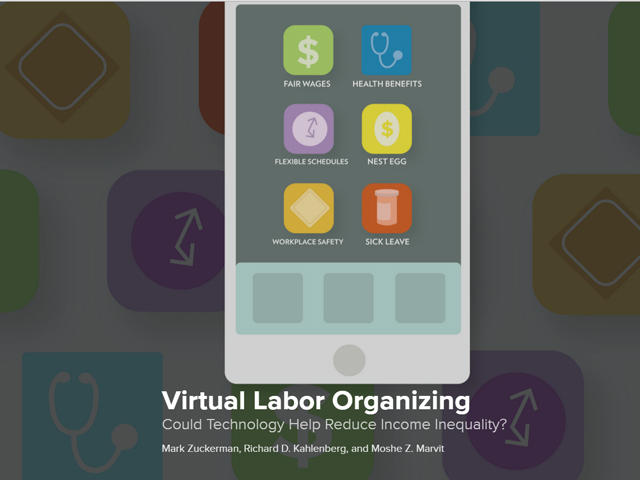 The Century Foundation has a new report suggesting that virtual labor organizing could be the key to getting a new generation of workers to join unions.
According to the report, "Organizing a union through the use of online tools would allow employees to band together in a more organic, grassroots effort that does not require outside help to get things started. The goal of virtual organizing would be to innovate and experiment with a new platform that is faster, homegrown, and simplified for workers to gain influence at work. Given how much today's workers rely on information technology to do their jobs, there might be significant receptivity to this new online tool."
The virtual online organizing tool would work through a new, state-of-the-art virtual platform that would allow average employees in workplaces across the country to organize and join a labor union with much more ease. A well-designed platform would avoid many of the roadblocks that employers often throw down when they see efforts to organize.
The platform would provide an interactive, step-by-step process so that employees know what to expect at each stage, and how to handle hurdles that may arise. It would be designed to help workers engage with other employees as well as form an organizing committee, create instructions for beginning and carrying on all facets of the organizing campaign, automatically file petitions and forms with the NLRB upon the show of sufficient support, and it would even offer model agreements on issues such as wages, benefits, scheduling policies, and health and retirement plans.