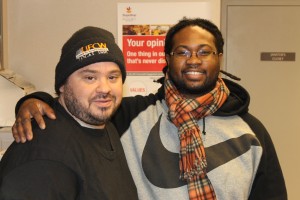 UFCW Local 1500 members have ratified new agreements with Stop & Shop and King Kullen Supermarkets. The new contracts were ratified on Thursday, April 16th, and they cover more than 8,500 grocery workers across New York. The agreements provide wage increases and secure benefits for both full-time and part-time workers and protect medical and pension plans. The agreements also include a no discrimination clause that protects all UFCW Local 1500 members from any discriminatory acts regarding race, gender, sex, or sexual preference.  The contracts will also increase weekly and Sunday hours for more part-time workers, and added new premiums for certain union members.  They also provide vision, legal, and dental benefits for both full and part-time  members.
The previous contracts expired on December 6, 2014.  Since then, members have been on  monthly renewing extensions with the companies. Each contract is effective December 7, 2014 through December 30, 2017.
"I'm proud of our negotiating committee, it's our best agreement in years," said Andre Phillips, a steward at Stop & Shop in Brooklyn. "We were able to maintain our current pension and medical benefits, something the company fought hard throughout negotiations to take away from us.  That's an important benefit to me, it lets me plan for my future."
The contracts also increased contributions by King Kullen and Stop & Shop to the UFCW Local 1500 scholarship fund.  The union annually awards over $27,000 of scholarships to UFCW Local 1500 members and their dependents.