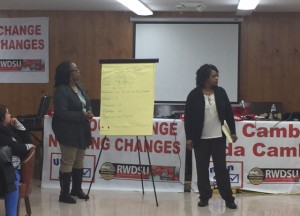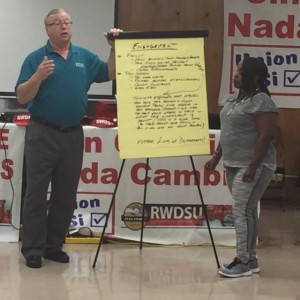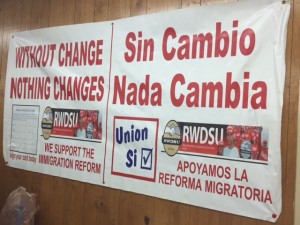 Last week, RWDSU Mid-South Council hosted an immigration workshop and informational session in Birmingham, Ala.,  as part of the UFCW's Union Citizenship Action Network (UCAN). During the workshop, participants discussed President Obama's recent executive action on immigration known as Deferred Action for Parent Arrivals (DAPA), and learned about the naturalization process and Deferred Action for Childhood Arrivals (DACA). The naturalization and citizenship part of the training provided participants with the platform to learn about the critical skills and tools needed to assist eligible UFCW members and their families to go through the naturalization process to become U.S. citizens.
For more information about DAPA, visit the UFCW Immigration Guide site. If you are interested in sample documents that can help in this process, please contact Amy Gray at agray@ufcw.org. In addition, DAPA flyers in English and Spanish are available on the UFCW Political Toolkit at www.ufcwtoolkit.com.
If your local union is interested in hosting a training or taking advantage of upcoming immigration training opportunities, please visit the UFCW Immigration Guide site to submit your information.