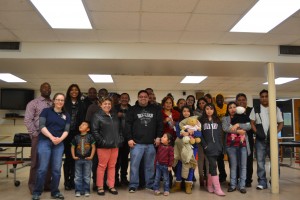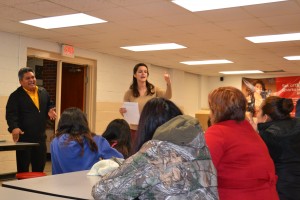 UFCW Local 1208 members hosted their first Deferred Action for Parents (DAP) session on Saturday, February 21, as part of the UFCW's Union Citizenship Action Network (UCAN) program. In partnership with the AFL-CIO and the Latin American Coalition, community members and plant workers participated in the first workshop that is part of a series of immigration sessions. The event comes a few months after President Obama's executive action on immigration that provided relief to immigrant workers, families, and communities. The DAP session hosted by UFCW Local 1208 is just one of the continued efforts to inform UFCW members, their families, and their communities about immigration opportunities despite legal challenges in states like Texas. The next session in Tar Heel, N.C., will be on Saturday, March 21.
For more information about DAP, visit the UFCW Immigration Guide site. If you are interested in sample documents that can help in this process, please contact Amy Gray at agray@ufcw.org. In addition, DAP flyers in English and Spanish are available on the UFCW Political Toolkit at www.ufcwtoolkit.com.
If your local union is interested in hosting a training or taking advantage of upcoming immigration training opportunities, please contact Eduardo Peña at epena@ufcw.org.