The UFCW Occupational Safety and Health (OSH) Office recently held two health and safety trainings in Dumas and Hereford, Texas, for UFCW Local 540 members.
At the training session in Hereford, 20 UFCW Local 540 stewards who work at the local Cargill meat processing facility got together on a Sunday morning to receive training about OSHA standards, hazard recognition, anhydrous ammonia, and the role that they play as stewards in the workplace. The training session in Dumas included 13 more stewards who work for the local JBS plant. These stewards, who range in seniority from one year to 45 years with the UFCW, also sacrificed a Sunday to participate in a training session designed to increase their knowledge of health and safety and the many hazards they face on the job.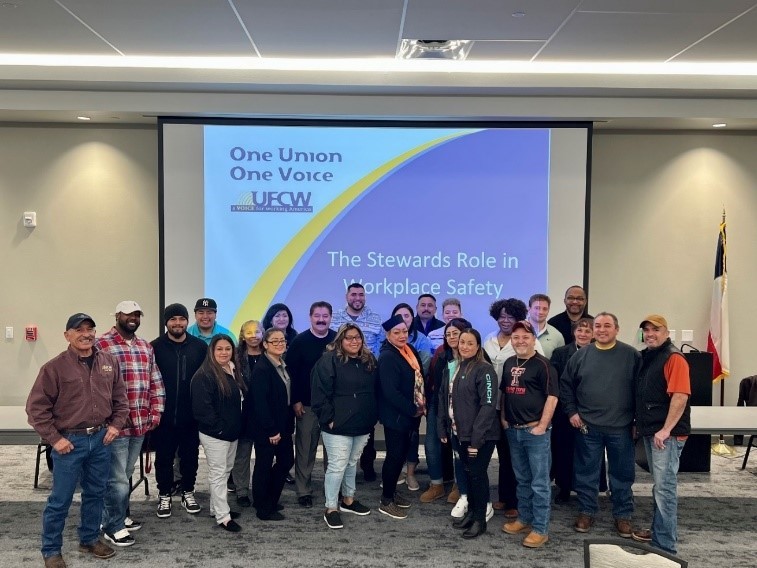 The stewards viewed the trainings as a way to improve their ability to serve and protect their peers at their meat processing facilities.
"These trainings are vital to assist us on what to do to keep us safe," said Isidro, who participated in the health and safety training in Dumas.
These health and safety trainings are available to all UFCW locals. If your local is interested in working with the OSH Office to hold a training session, have your Region Director contact Roy McAllister, the director of the OSH Office, at rmcallister@ufcw.org.