About 14 workers at the Half Price Books store in Reynoldsburg, Ohio, recently joined UFCW Local 1059 for the better wages and benefits that come with a union contract. This organizing win is part of the national Half Price Books Workers United campaign.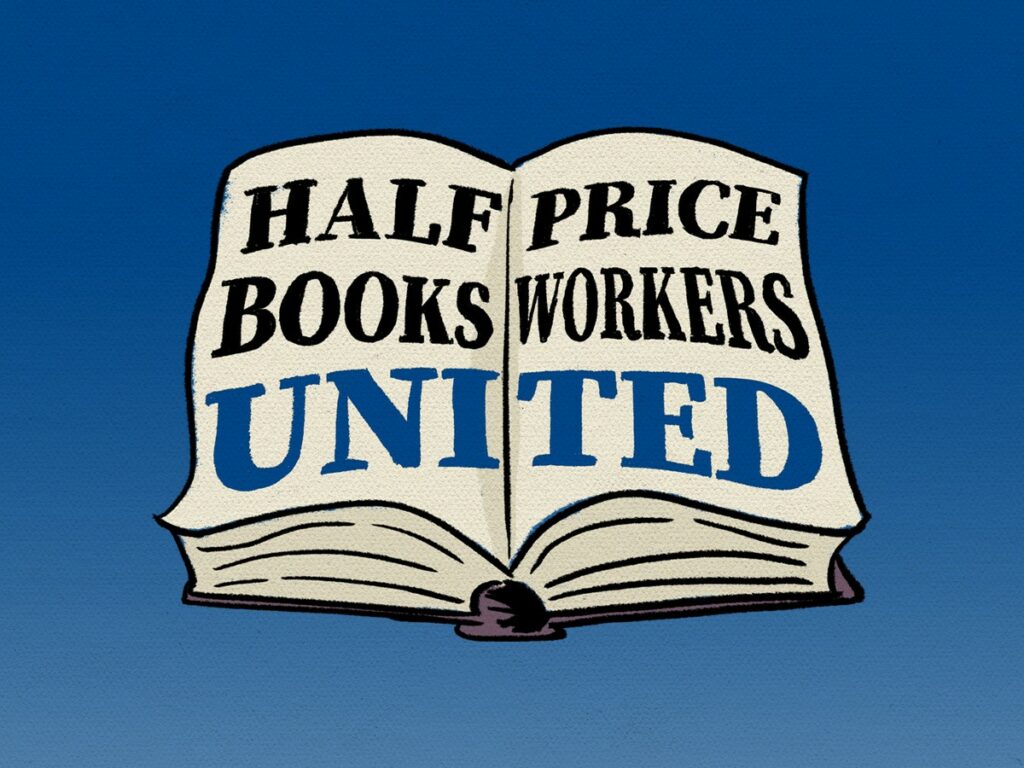 These workers joined our union family because they wanted fairness and respect in the workplace. The campaign to organize these workers included meeting with the workers in person and putting them in touch with other Half Price Books workers around the country who have joined our union.
"At Half Price Books, the fear of retaliatory behaviors by management, including being fired for attempting to unionize, is very real to all of the booksellers there," said a UFCW official. "Workers are understandably scared. Keeping things very strategically under wraps all the way up to filing for the election was key in my opinion. Half Price Books workers are very educated folks, and most already know the benefits of unionizing and have an understanding of the process, which was quite helpful. It was definitely a big plus being able to tie the workers in with other already unionized Half Price Books workers across the country. Knowing that this is a real and viable process for them to go through, seeing that it has successfully been done before, and knowing they are not alone in this by any means, was a big factor to keeping the workers motivated and focused on getting to the 'yes' vote!"
"I wanted a union because I believe my co-workers and I deserve to be treated with respect and dignity which includes making a living wage," said Laura Chaffee, who works at the Reynoldsburg Half Price Books store. "Our work brings value to the company and we should have equity for that! I love my job and my co-workers, which is why we worked to make things better rather than leave others behind to face unfair treatment."
The hard-working booksellers at Half Price Books in Ohio are the latest bookstore workers from this chain to join the UFCW. Half Price Books workers in Wichita, Kan., are members of UFCW Local 2; Half Price Books workers in Coon Rapids, Roseville, St. Paul, and St. Louis Park, Minn., are members of UFCW Locals 663 and 1189; Half Price Books workers in Greenwood, Ind., are members of UFCW Local 700; Half Price Books workers in Niles, Ill., are members of UFCW local 1546; and Half Price Books workers in in east Louisville, Ky., are members of UFCW Local 227.