On Nov. 29, about 90 workers at five Vertical Endeavors climbing gyms in Minnesota voted to join UFCW Locals 663 and 1189. The Vertical Endeavors gyms are located in Bloomington, Minneapolis-St. Paul, and Duluth, and this is the first climbing gym unit to organize with the UFCW in Minnesota.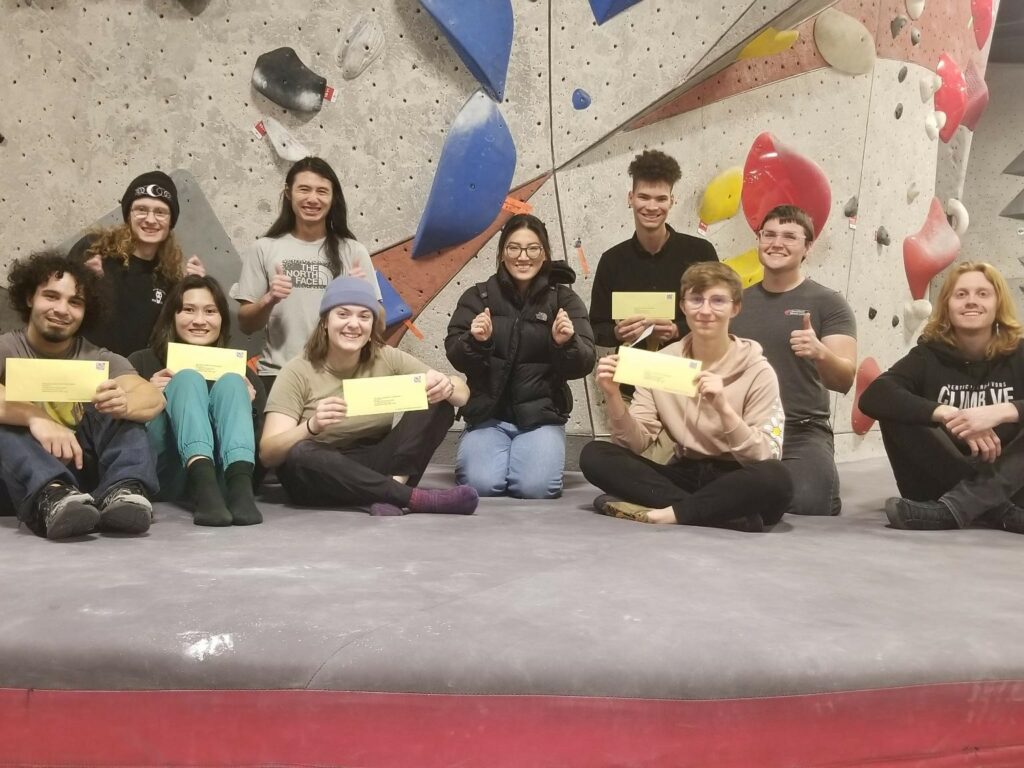 "We unionized because we want better pay and health care, and a voice in the decisions that are going to affect employees and customers," said Hailey Jarmon (she/they), who is a team coach/counter rush at Vertical Endeavors in Bloomington. "I hope that more rock climbing gyms unionize so standards are raised for how employees are treated. We deserve it."
"I love working at Vertical Endeavors and I want to continue working here," said Isaac Harris (he/him), who is a shift manager and team coach at Vertical Endeavors Twin Cities Bouldering in St. Paul. "My co-workers and I deserve to be valued and appreciated for the work we do. Democracy in the workplace isn't always a given, and our union can provide that. I'm looking forward to bargaining a contract so we can put forth more of the valuable ideas all of us have. We all want what's best for the workers and being unionized will support us when it comes to benefits and quality of work."
"It's simple. When workers organize, their lives get better. We welcome Vertical Endeavors workers to the UFCW union family," said UFCW Local 663 President Rena Wong.
"We're thrilled to welcome the first climbing gym workers to our union and look forward to helping them craft their first-ever contract," said UFCW Local 1189 President Jim Gleb.