On Nov. 15, unionized Recreational Equipment, Inc. (REI) workers with the UFCW and RWDSU filed coordinated, nationwide unfair labor practice charges against their employer.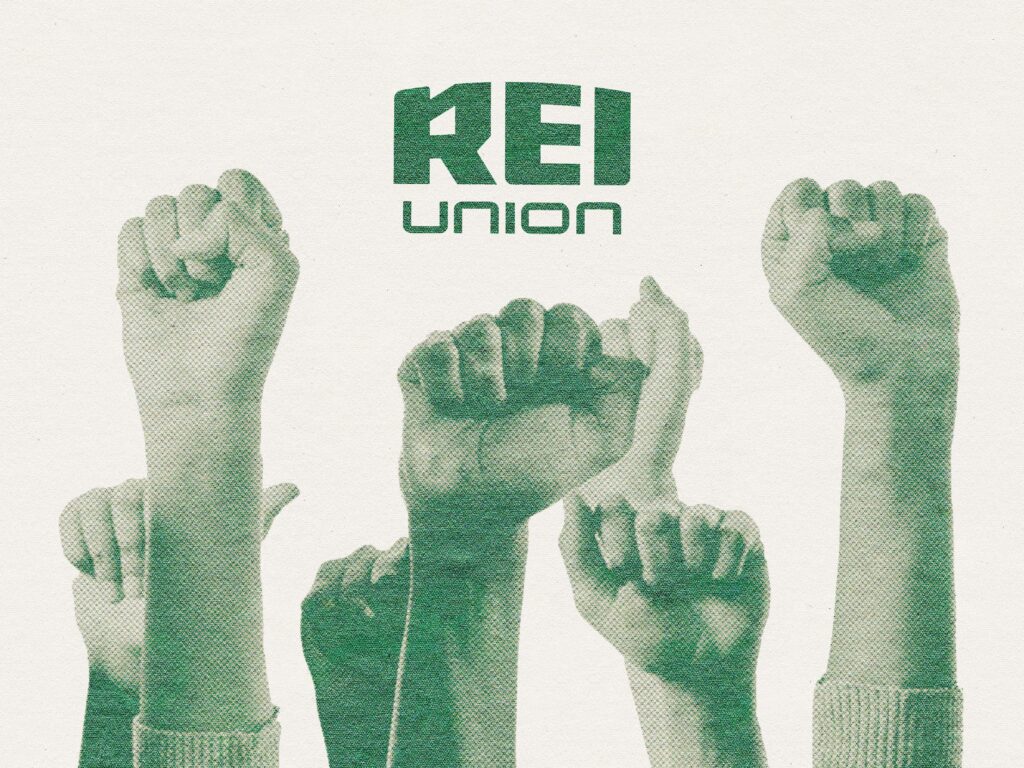 The charges were filed over the company's bad faith bargaining practices and unilateral workplace changes that show a pattern of egregious anti-union behavior, emotional manipulation, and retaliatory actions against workers, such as firings, changes to work schedules, and disciplinary practices. Workers from all eight unionized REI locations in SoHo, N.Y.; Berkeley, Calif.; Cleveland, Ohio; Chicago, Ill.; Boston, Mass.; Durham, N.C.; Maple Grove, Minn.; and Bellingham, Wash., filed charges with their regional National Labor Relations Board offices.
The filings come on the heels of REI worker walkouts at the Chicago, Maple Grove, and Boston locations, as well as coordinated actions across eight states with REI workers engaging customers and raising awareness of the company's hypocritical mistreatment of its workers.
"Today, unionized REI workers from across the country stood up and said enough is enough. We will not sit by as management systematically spreads misinformation, subjects employees to emotional manipulation, and commits clear violations of federal labor law," said Clare Davis (she/her), a bike and snow shop senior mechanic at the Berkeley REI store. "Current leadership has abandoned the vision of the founders who truly lived REI's progressive values and love for the outdoors. The workers at REI are keeping that vision alive with our hard work, expertise, community service, and yes, by forming a union. Despite the onslaught of union-busting tactics, we will keep organizing and winning elections. When we stand together, we win."
"We, the workers of REI Union SoHo, have spent over 18 months pushing for a first contract. The struggle has been difficult, but we're continuing to fight because we NEED meaningful change in our workplace, said Graham Gale (they/them), a shop mechanic at the SoHo REI store. "REI has targeted us, the first store to organize, from the very beginning, and now in an aggressive move, they hired Amazon's notorious union busting attorney, Morgan Lewis. This decision made clear that REI is more interested in fighting its own workers than having meaningful negotiations with us. We've spent the last six months in only a handful of sessions, and seeing little agreement, while re-educating the new lawyers on our long-held issues. We join together with all of the unionized stores nationwide today to DEMAND that REI bargain in good faith towards a fair first contract. REI, if you truly believe in the values you profess, come to the table. Until then, green vests from coast to coast will continue to build power, numbers, and solidarity; this union is not going anywhere."