The UFCW recently submitted public comment on the proposed rule by the Centers for Medicare and Medicaid Services (CMS) and the Department of Health and Human Services (HHS) that would require minimum staffing standards in long-term care facilities. The proposed rule by CMS and DHS would also require states to report the percentage of Medicaid payments for certain Medicaid-covered institutional services that are spent on compensation for direct care workers and support staff.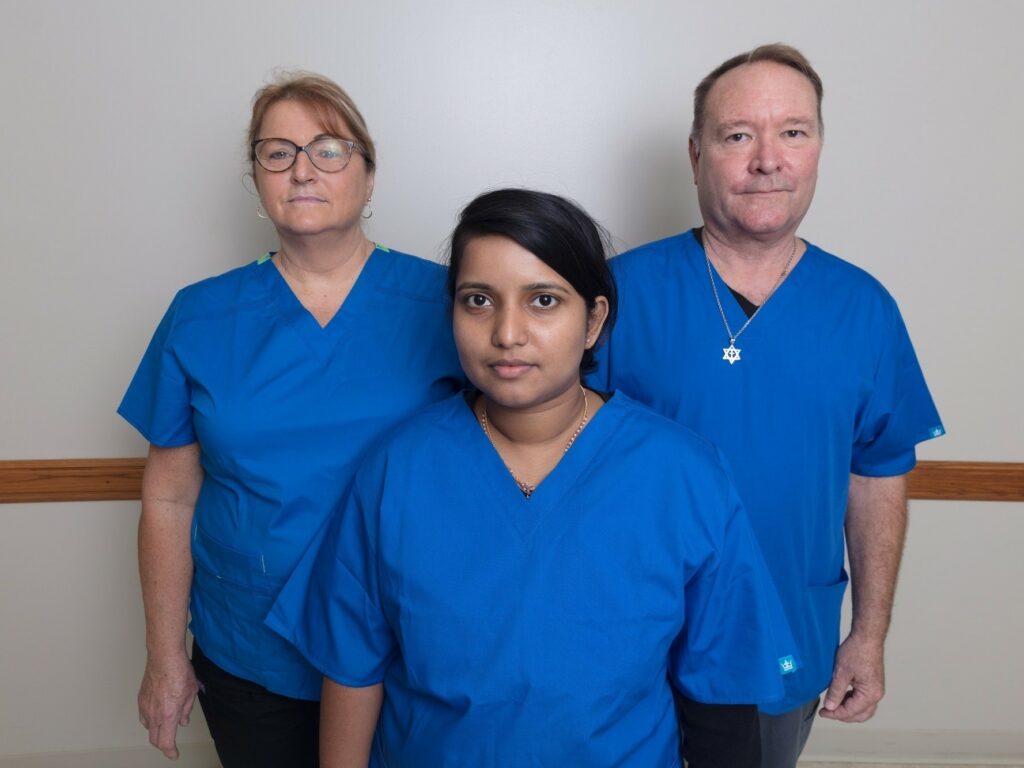 The UFCW's public comment included suggestions to strengthen the proposed rule with an updated staffing level; a shorter phase-in period for implementing new staffing regulations and the elimination of waivers for facilities to delay implementation, automatic enforcement of fines and payment denials for violators; guidelines for staffing acuity adjustments with strict enforcement; and improved financial transparency and accountability within facilities.
The UFCW also submitted testimonials from its nursing home members that included the following:
"When we do not have enough staff, the patients who rely on us to feed them sometimes have to wait hours, or sometimes are not fed at all… patients are not getting up out of bed, which causes them to get pneumonia along with bedsores." – UFCW member from New Haven, Conn.
"These residents live here, they depend on us. It breaks my heart because they're not getting the proper care they deserve. I've been a CNA for 21 years, I love all the patients, I love what I do. I just wish that they can staff accordingly so we can give the care these residents deserve." – UFCW member from Watertown, Conn.
"We are encouraged to see the Biden Administration take a much-needed step towards addressing the staffing crisis in our nation's nursing homes and long-term care facilities," said UFCW International President Marc Perrone in a statement.
"The UFCW's more than 11,000 nursing home and assisted living members know all too well that understaffing in this industry is not due to a lack of hard-working, dedicated workers, but rather the willingness of the industry to place profit over patient care," Perrone added. "A well-thought-out minimum staffing standard would help ensure our nation's long-term patients are well cared for and that our nursing home members, and all long-term care workers, have the staffing levels they need to provide the skilled, quality care our loved ones deserve. We hope that the Biden Administration and these agencies continue to listen to our members and take into consideration our suggestions to strengthen the proposed rule."