Over 400 Packer Sanitation Services Inc. (PSSI) workers in Dodge City and Liberal, Kan., recently joined UFCW Local 2 for a better life.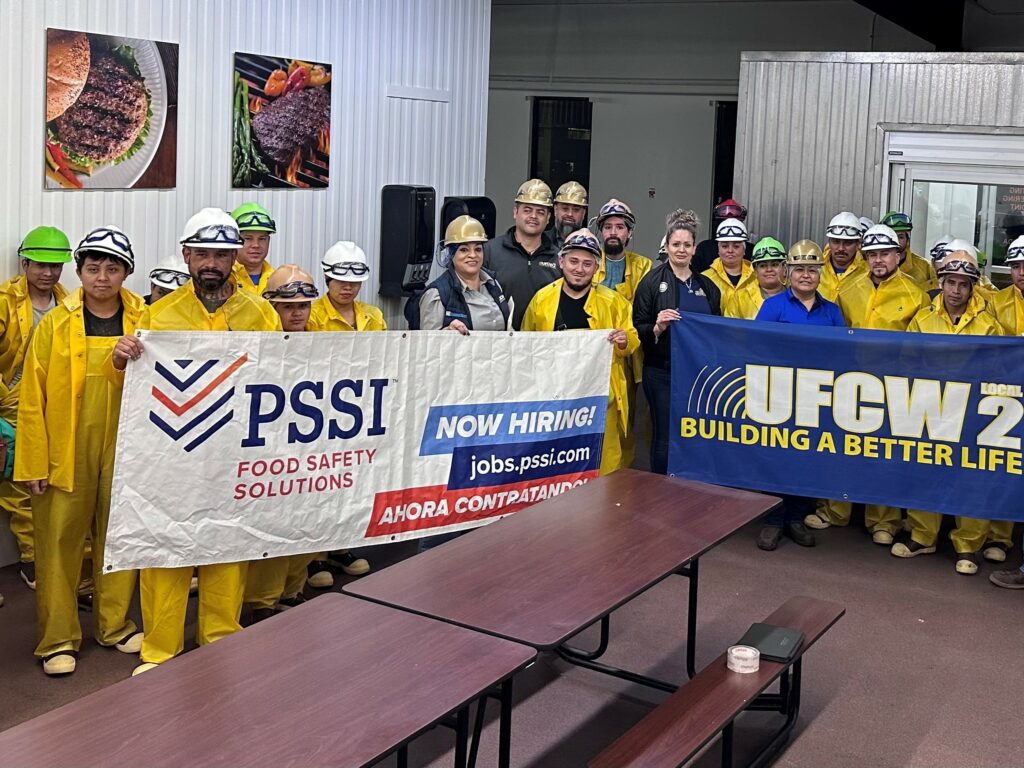 The workers, who are employed as food safety janitors and value service laborers at meatpacking plants represented by UFCW Local 2, joined our union family because they wanted the same benefits and protections as their colleagues who are represented by our union. They contacted UFCW Local 2 to manifest their interest in getting organized, and staff from the local talked to the workers to better understand their specific needs and highlighted the benefits of belonging to our union family. This organizing win is part of an agreement the UFCW has with PSSI to offer union representation at PSSI locations across the country.
"We received an overwhelming response because these workers have seen firsthand the benefits of having a union backing you up," said UFCW Local 2 President Martin Rosas.
These workers recently ratified their first union contract that secures better wages and benefits.
"I am excited UFCW Local 2 has been able to negotiate a fair contract with full benefits that will secure appropriate representation in the workplace," said Nora Aguilera, a PSSI employee from Liberal. "Now we feel the union will fight for us and we will be treated with dignity. God bless you!"