On Oct. 17, workers at Laurel City's Department of Public Works (DPW) in Laurel, Md., voted to join UFCW Local 1994 MCGEO. The election followed a 10-month campaign, initiated in December 2022, when employees contacted the local seeking representation.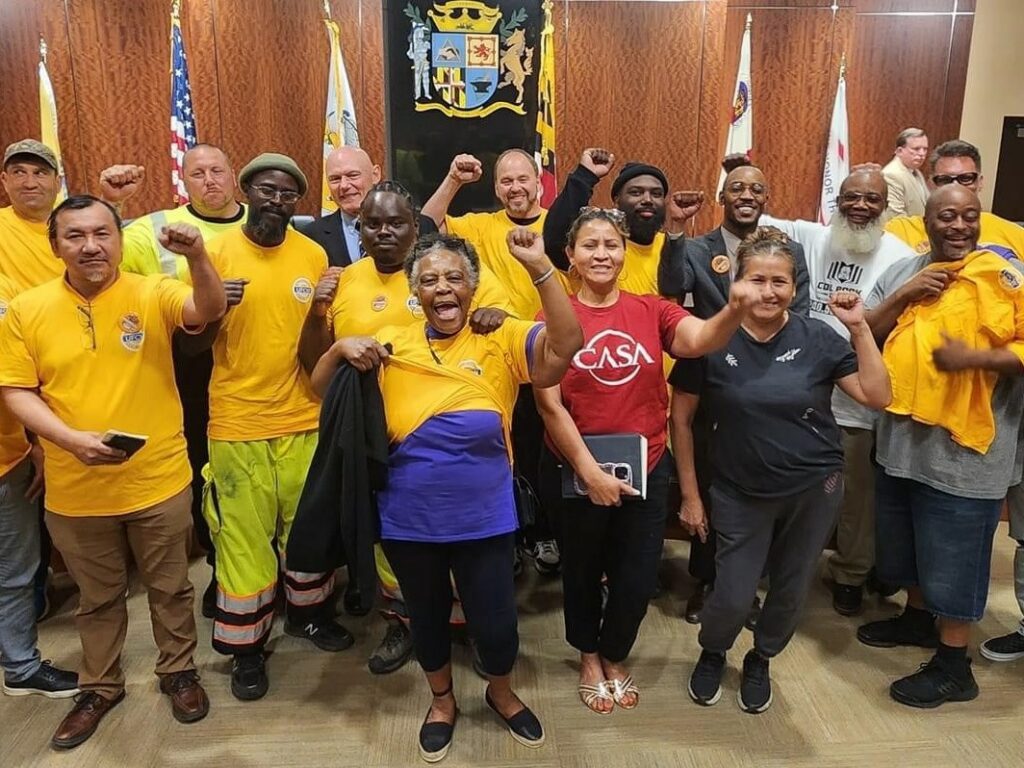 The employees faced a challenge common to most municipal employees in Maryland — they did not have a legal right to union representation. While county workers in greater Prince George's County have a legal right to union representation, only Laurel City's police force had the right to union representation recognized by the City Council.
DPW employees set about changing the law, lobbying the City Council and testifying at public meetings to make their case for change. On September 25, the City Council recognized the DPW employees' right to representation and granted them status as a bargaining unit. Throughout their campaign, DPW employees mobilized support from the Laurel community, accumulating over 500 signatures in support of bargaining rights.
 Lloyd Holloway, a Laurel resident and DPW employee who initiated the unionization campaign, called their work a "team effort."
In their campaign for representation, DPW employees depended on the assistance of political allies in Laurel City Council. Laurel Councilmembers Martin Mitchell and Carl Dewalt both worked actively on the ground, collecting petitions, publicizing their cause, and advocating for their rights before the council.
"I want to thank both Martin and Carl for their strong support," said Holloway.
He also thanked the citizens of Laurel itself, "who supported us and showed up at meetings on our behalf."
"It's been a tough fight and a long time coming," he said, "but we finally got the job done."
"The employees at DPW finally have what I believe to be a human right–the right to negotiate everything as it relates to their employment with Laurel City Government," said UFCW Local 1994 MCGEO President Gino Renne.