The UFCW applauded the release of a new report from the leading drug policy think tank Parabola Center for Law and Policy that outlines an equitable, constitutional and just future for the cannabis industry.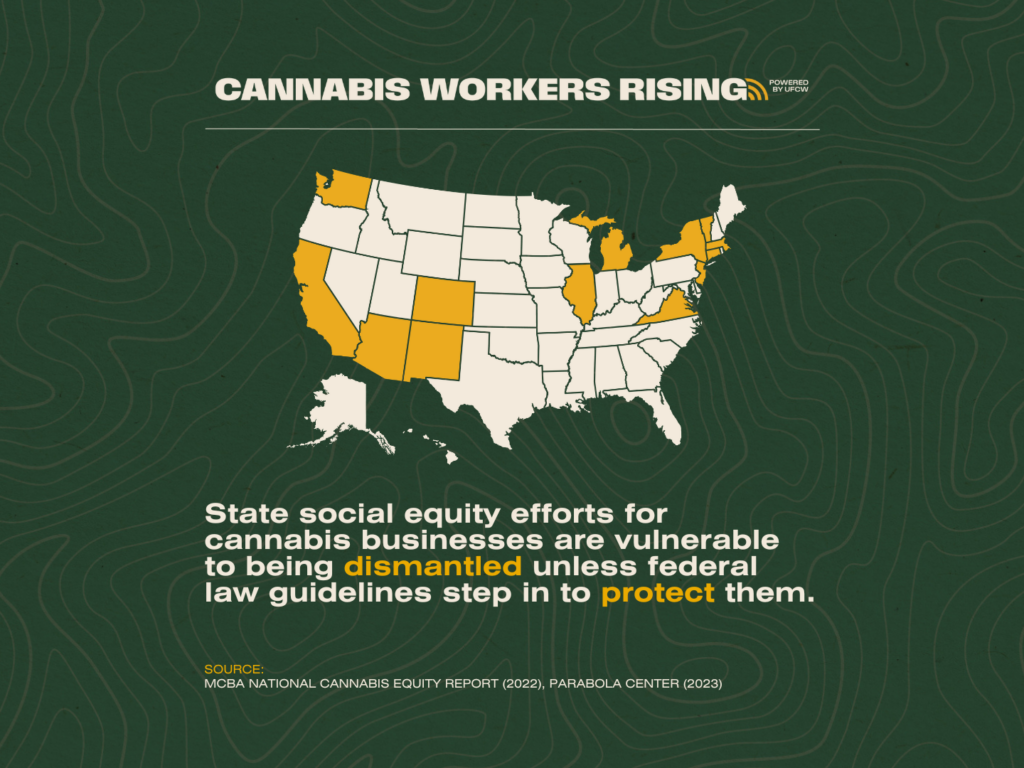 The report, titled How to Federally Legalize Cannabis Without Violating the Constitution or Undermining Equity and Justice, lays the blueprint for congressional reform of federal cannabis law in a way that:
• safeguards workers' rights;
• protects against monopolies;
• encourages high wages; and
• provides greater access to the industry for historically marginalized communities.
"As America's largest cannabis union, we believe we are at a critical time for the industry," said UFCW International President Marc Perrone in a statement. "As cannabis continues to grow and expand throughout the U.S., it can do so in a way that is positive for workers and consumers alike or it can take a path that so many other industries have, where a few large companies wield control over the entire industry."
"This report proves that there is a constitutional path toward a future where the cannabis industry empowers workers and local communities, safeguards state programs, lays the groundwork for social equity, and prohibits predatory market consolidation," Perrone added. "We have the road map to a brighter, more just future but without specific action from Congress, that future is at risk. We call on all elected leaders to take action on these recommendations and help shape the cannabis industry in a way that benefits all workers and consumers instead of a privileged few companies."
The Communications Department has created materials to help locals promote this report here. You can read the full report here.