On Oct. 2, about 180 members of UFCW Local 663 who work at three Seward Community Co-op stores in Minneapolis unanimously ratified an industry leading contract that provides livable wages, pay equity and benefits.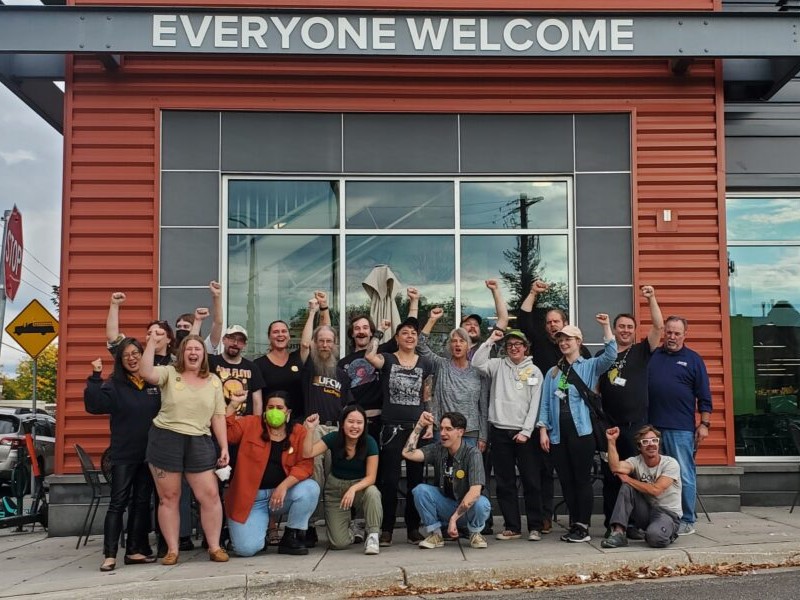 The three-year contract includes wage increases for full- and part-time workers at the top or above the wage scale, who will now receive at least $5.00 an hour more over three years. Full- and part-time workers in the wage scale will receive a minimum of $6.50 over the life of the agreement. Some members will gain upwards of $8.00 more by the end of the contract. The starting wage is now $17.65 an hour, which is among the highest starting wages for co-ops nationwide.
Additional contract gains include paid time off, and sick time will now be combined. The contract also increases parental leave and establishes a pay equity process. The new contract is retroactive to August 21, 2023.
"We were able to win substantial raises for every single union member at Seward," said Anthony Taylor-Gouge, a grocery shift lead. "These are life changing raises that make a real difference in peoples' daily lives. It gives us as workers a real future at the co-op because the majority of workers will be getting over $4.00 in raises in the first year of the contract alone. We're excited to help pave the way for retail workers in Minnesota and around the country."
"We unanimously passed a contract which works to benefit all of our workers in significant ways," said Whitney Peterson, a multi-department clerk. "This wasn't accomplished by a couple, a few, or even a dozen union members, it was everyone's effort for everyone's benefit. We won together."