On Sept. 21, the UFCW co-hosted a Congressional Labor Caucus roundtable that highlighted priorities for a worker-friendly Farm Bill. The roundtable, which was led by U.S. Representatives Nikki Budzinski (D-Ill.) and Greg Casar (D-Texas), featured UFCW Local 431 member Kodjivi Alidjinou, who works at a JBS meat processing plant in Beardstown, Ill.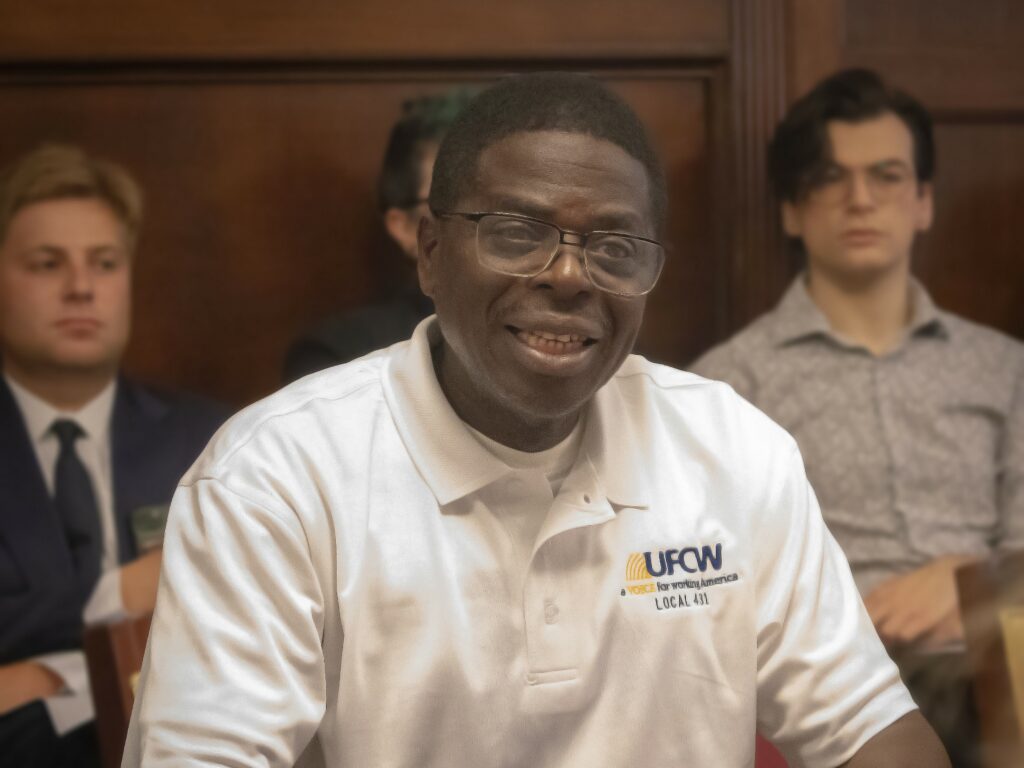 At the roundtable, Alidjinou (pictured above) underscored the importance of slowing down line speeds to improve working conditions for meat processing workers and urged lawmakers to include this protection in the Farm Bill.
"To make our job safer we must slow the line down, and UFCW has done a lot to help on this matter," said Alidjinou. "They go over the maximum speed every single day and we have found the speed is wrong four to five times a day. It's always too fast. The UFCW has helped measure the speed of the line to make sure they don't go over their required speed. We were able to negotiate speeds after the USDA issued them a waiver and the UFCW helped negotiate this. The company has to slow the line down a little to get better quality meat and to keep workers like me safe."
A worker-friendly Farm Bill is a top priority for the UFCW and would include:
1. Support for a resilient food supply chain through fair labor standards.
2. Support for workers with funding for the Farm and Food Worker Relief grant program.
3. Full funding for SNAP to end hunger.
4. Improvements that ensure online grocery and delivery services support good jobs and fair pay.
5. Protections for meat processing workers through line speed requirements.
Additional information about what the UFCW is fighting for in the Farm Bill is available here.