Help us draw attention to pay disparities for Latinas on Latina Equal Pay Day, which takes place on Thursday, Oct. 5.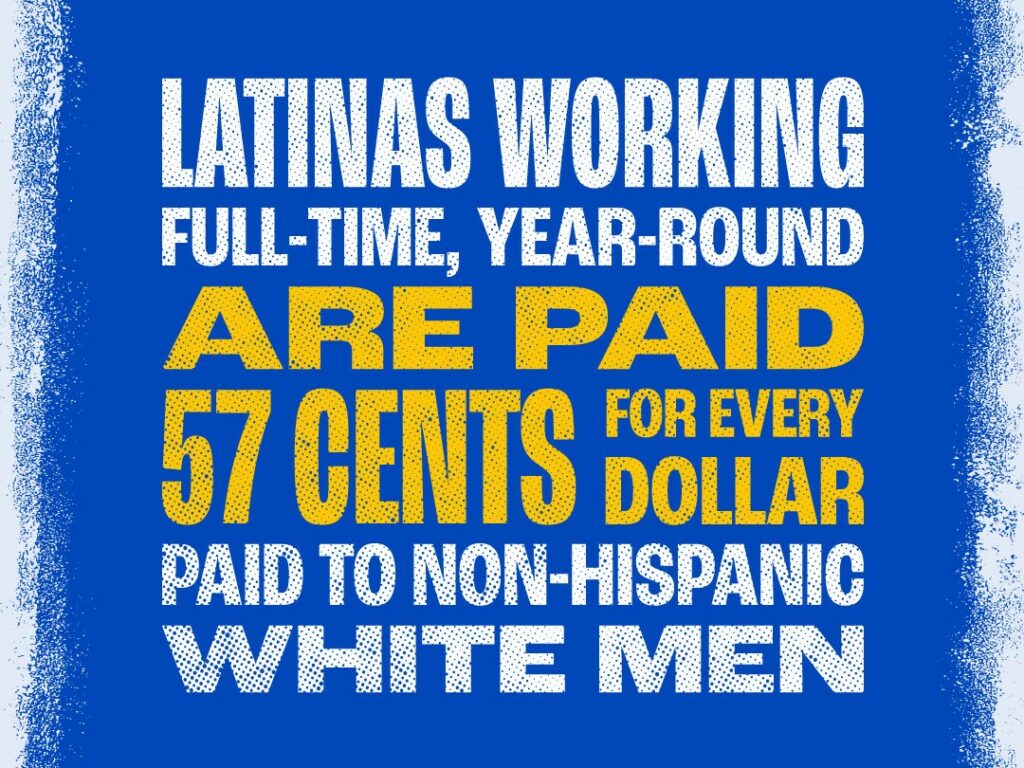 This year, Oct. 5 marks Latina Equal Pay Day, a symbolic representation of the number of additional days Latina women employed full-time, year-round must work, on average, to earn what white, non-Hispanic men earned the year before. While Latinas play a critical role in America's workforce, their wages continue to lag significantly behind those of their white male counterparts. Latinas working full-time, year-round are paid 57 cents and all earners (including part-time and seasonal) are paid 54 cents for every dollar paid to non-Hispanic white men.
The UFCW is an official partner for the Labor Council for Latin American Advancement's (LCLAA) National Latina Equal Pay Day of Action on Oct. 5. A social media toolkit is available from the LCLAA here. Additional information about Latina Equal Pay Day is available here.