UFCW members, along with staff from the International, participated in the March on Washington at the Lincoln Memorial in Washington, D.C., on August 26. The march, which centered on the theme "Not a Commemoration: A Continuation," marked the 60th anniversary of the historic March on Washington for Jobs and Freedom, where Dr. Martin Luther King Jr. gave his "I Have a Dream" speech in 1963.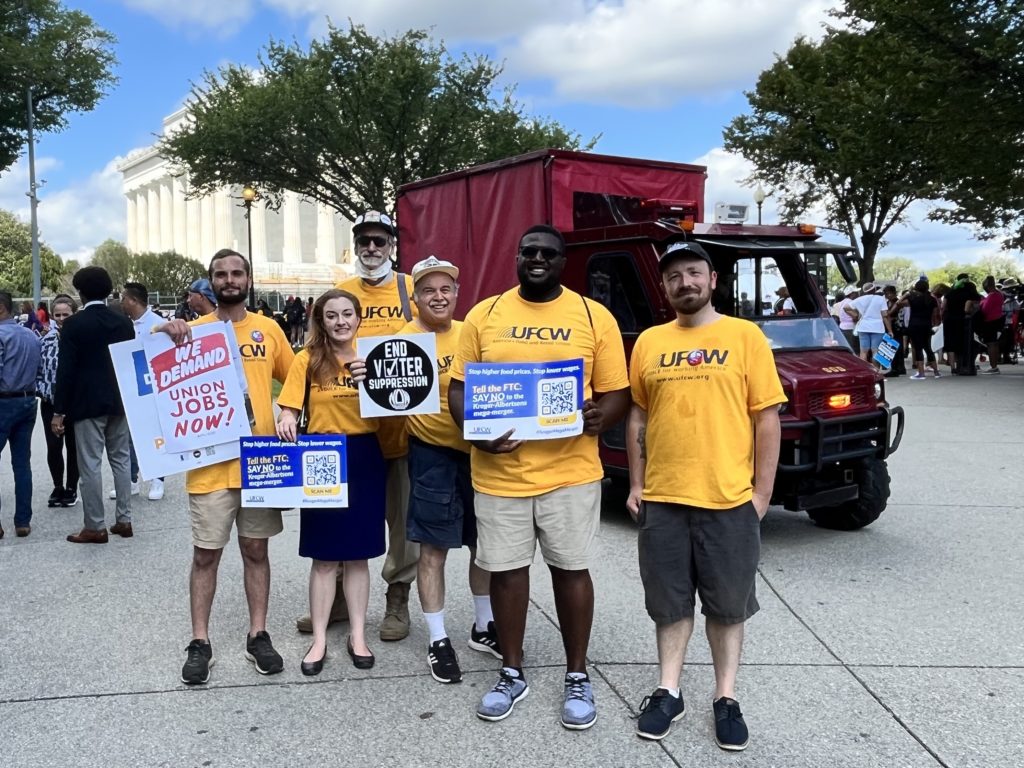 Thousands gathered at the march to declare that the dream was in jeopardy — that America had slid backwards in its fight against hatred and bigotry.
While the crowd size may have been smaller than the quarter million people who turned out in 1963, this year's event boasted some undeniable signs of progress. Many of the speakers who took the podium were women. Only one female speaker was featured at the original march. And just as this year's lineup of speakers was more diverse, so too were the issues they spotlighted.
LaQuita Honeysucker, the director of the Civil Rights and Community Action Department, spoke at the event.
"The March on Washington for Jobs and Freedom 60 years ago was a success because of the recognition that racial injustice and economic exploitation are often inextricably bound, and you can't seek to irradicate one without addressing the other," Honeysucker said. "The involvement and leadership of the labor movement six decades ago was as critical to the success of the march and movement as it is today."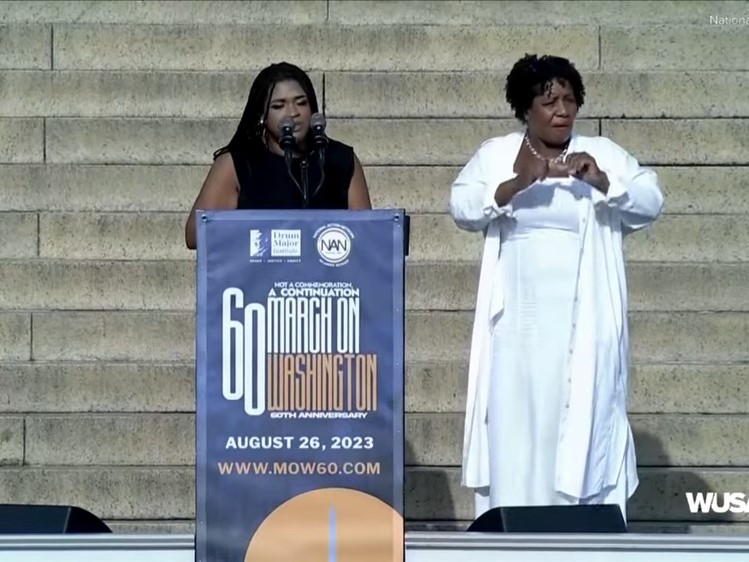 "The fight for social and economic justice continues," Honeysucker added. "The UFCW is proud to once again stand with the National Action Network, Drum Major Institute and other allies with the shared goal of creating a better life for America's workers and helping our country move towards a better future for all."