The UFCW applauded the recent passage of the NAACP's Emergency Resolution on Behalf of Cannabis Workers and their reaffirmation of previous cannabis resolutions. The resolution was passed during the NAACP's 114th National Convention, which took place on July 28 to 31 in Boston.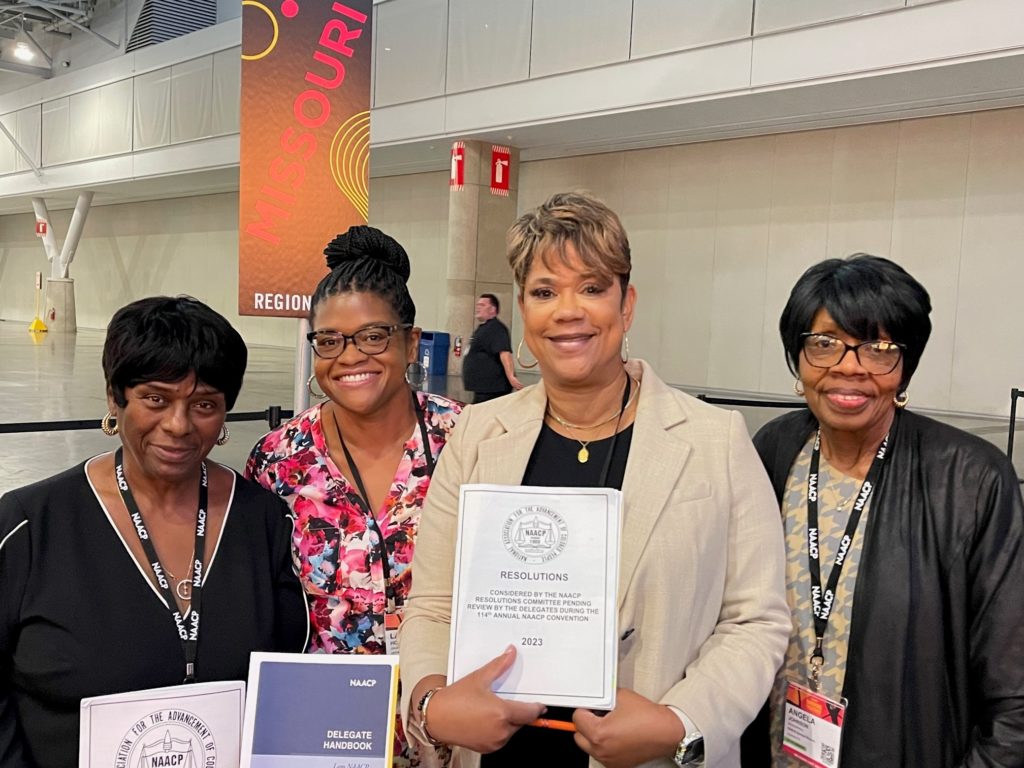 The UFCW's Legislative and Political Action Department and Civil Rights and Community Action Department worked with NAACP policy staff to introduce this resolution. Convention events included a Labor Ad Hoc committee meeting, where International Vice President and Director of the Legislative and Political Action Department Ademola Oyefeso spoke about the Cannabis Workers Rising Campaign. In addition to International staff, UFCW members also served as delegates at the convention, including Sandra Williams, RWDSU- Cherokee County, Ga. NAACP; Harriet Weaver, UFCW Local 655 – St. Louis County, Mo. NAACP; and Angela Johnson, UFCW Local 1000 – Texas state NAACP.
The Emergency Resolution on Behalf of Cannabis Workers expresses an intent to advocate for federal, state, and local medical and adult-use cannabis legislation that includes Labor Peace Agreements as a condition of licensure and ensures that all cannabis workers from cultivation to sale to delivery are treated as employees under the NLRA, FLSA and OSHA, including the right to join, form or organize a union.
The resolution also calls for well-constructed cannabis trainings and apprenticeship programs to help ensure that cannabis jobs go to the formerly incarcerated and communities most affected by the War on Drugs.
"We applaud the NAACP for passing an Emergency Resolution on Behalf of Cannabis Workers," said UFCW International President Marc Perrone in a joint statement with the NAACP. "This marks a crucial step forward in making sure employers and legislators understand the profound impact that a worker-friendly cannabis industry could have on people of color. Cannabis industry workers, like every other worker, deserve safe workplaces and family-sustaining jobs. This is especially true for the formerly incarcerated and others disproportionately affected by the War on Drugs."
"As America's cannabis union, we again thank the NAACP for this resolution and for acknowledging the importance of cannabis organizing in achieving racial equity and making sure workers' voices are heard at every level of the cannabis industry," Perrone added.
"As the cannabis industry continues to expand, we must center Black interests for both workers and entrepreneurs, as one of the ways to right the decades-long injustices we have faced at the hands of the 'War on Drugs,'" said NAACP CEO Derrick Johnson. "Over the past several years, the cannabis industry has seen exponential growth and prosperity without progress for Black workers. This cannot continue. The NAACP is committed to ensuring that as this industry grows, benefits to Black workers grow with it. That's what thriving together looks like."