This week, the UFCW will launch the new UFCW Discount College Program to provide our members and their families with an affordable and flexible path to their higher education goals.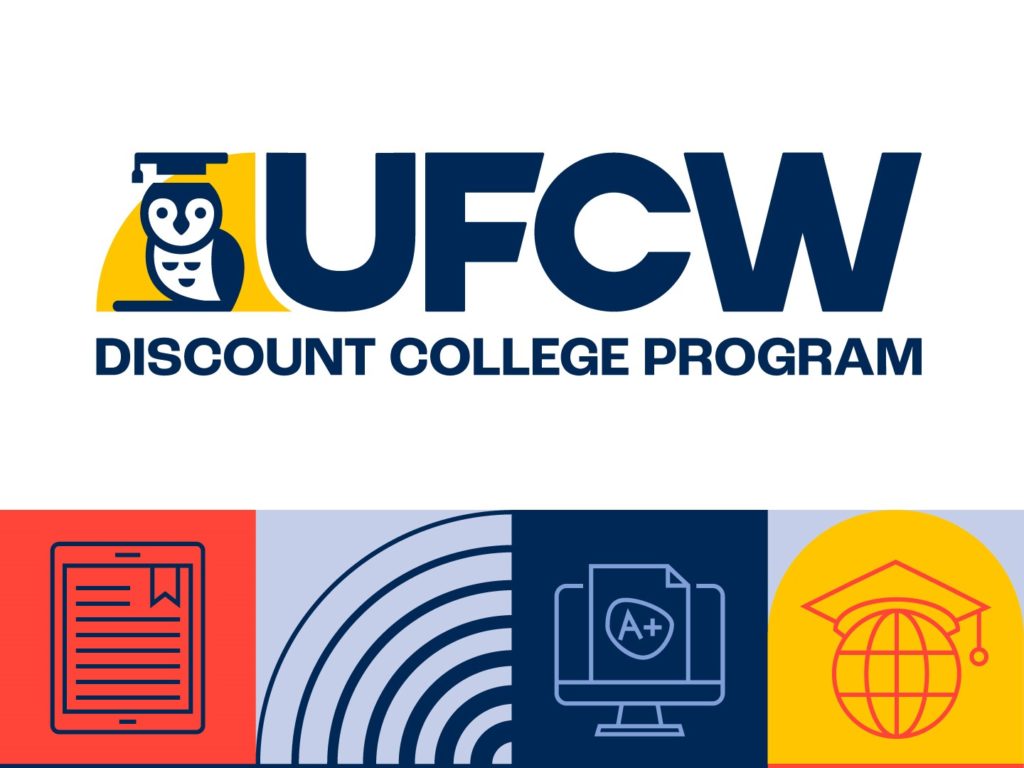 The new program replaces the previously existing "Free College Benefit," and expands UFCW members' access to a broader selection of participating colleges, as well as degree programs spanning from certificates and associate to bachelor's degrees. We will also be introducing master's degrees as a new addition to the program, providing even more opportunities for UFCW members and their families to continue their education. All classes are online and members and their families can attend part- or full-time.
The UFCW's new partners, EBS Union College Benefit and EDVANCE, will facilitate the selection and admissions process. Each partner offers UFCW members and their families exclusive discounted tuition rates ranging from 30 percent to 50 percent at participating colleges and prospective students can work directly with school administrators to apply for additional federal financial assistance, which could cover their remaining tuition costs.
Our partners will also help members and their families to narrow down what school is the best fit, evaluate any existing transcripts to determine if earned credits can be applied to a new degree, and offer other support services.
More information will be sent out to Local Unions this week. You can learn more about the educational programs available to members and their families here.