Help us draw attention to wage disparities on Black Women's Equal Pay Day on Thursday, July 27. This is the day when Black women's pay finally catches up to what white men were paid last year.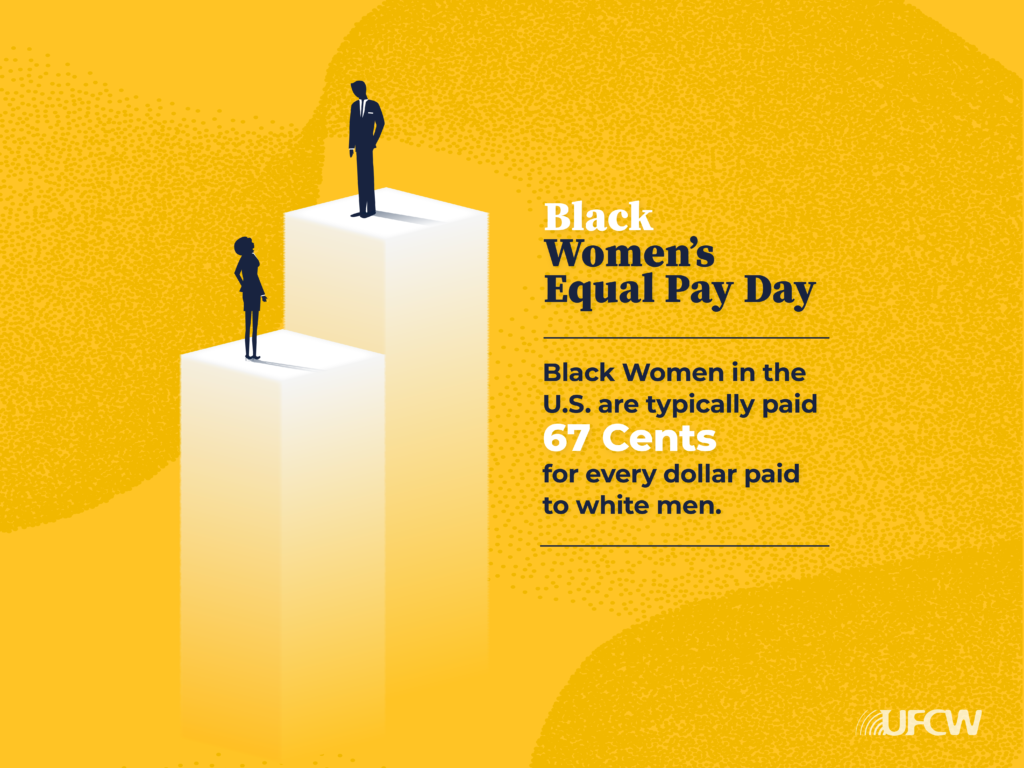 Black women who work full-time year-round are still paid only 67 cents for every $1 paid to white men. These hard-working women are also more likely to work for employers that provide little job security, few benefits, and limited opportunity for advancement. Inequities in pay only exacerbate the compounding oppression of being both Black and a woman in this country. Gender justice must be married to racial justice in order for there to ever be a semblance of equal pay.
The UFCW is committed to ensuring that Black women have the support they need to overcome the barriers they face at the intersection of sexism and racism. We must all make our voices heard and stand up for the economic security that these hard-working women have earned and deserve.
You can get more information about Black Women's Equal Pay Day here.