Approximately 100 Stachs-Eaze cannabis delivery drivers and staff employees at the company's delivery depots in La Brea and Gardena, Calif., joined UFCW Local 770 on June 13.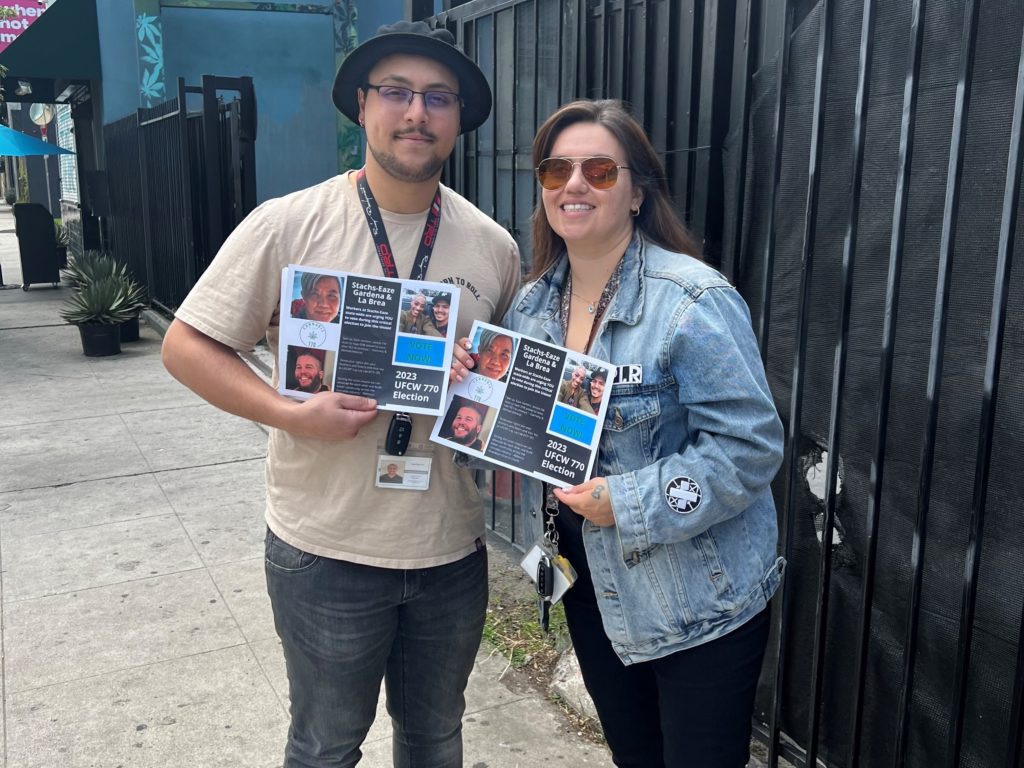 These workers joined our union family to address employee safety issues and improve scheduling and wages, access to affordable health insurance, and other benefits. This organizing win follows recent successful unionization efforts by Stachs-Eaze workers in California, including workers at the company's Van Nuys depot, who voted to join UFCW Local 770 in March.
"I'm happy that Stachs-Eaze workers now have a voice," said Jason Boggs, a Gardena depot delivery driver who also works as an actor. "I don't feel this company cares about its employees despite the fact that we provide a high level of integrity to our jobs and the customers we serve. I just received a letter from the company saying that workers will get mileage cuts, which means I will lose about $300 a month and that's unacceptable."
"Becoming a union member is a way to stand together and to level the playing field," said Keith Walker, a Gardena delivery depot staff employee. "As unionized workers, we have a means to fight against any abuses and we have more strength to fight and achieve the changes we need to have that we deserve."
"By voting to join our union, workers in the cannabis industry are saying loud and clear that they want to join together with their co-workers to increase their power to make needed changes in their workplace," says Kathy Finn, UFCW Local 770 President. "We at Local 770 are proud to welcome Stachs-Eaze employees to our union family."
Stachs is a wholly owned subsidiary of Eaze, the largest multi-state cannabis delivery operator in the U.S.