Over 30 members of UFCW Local 27 who work at the Ralph and Paul Adams, Inc. (RAPA) Scrapple facility in Bridgeville, Del., ratified a new contract on May 25. These workers produce scrapple and sausages at the facility.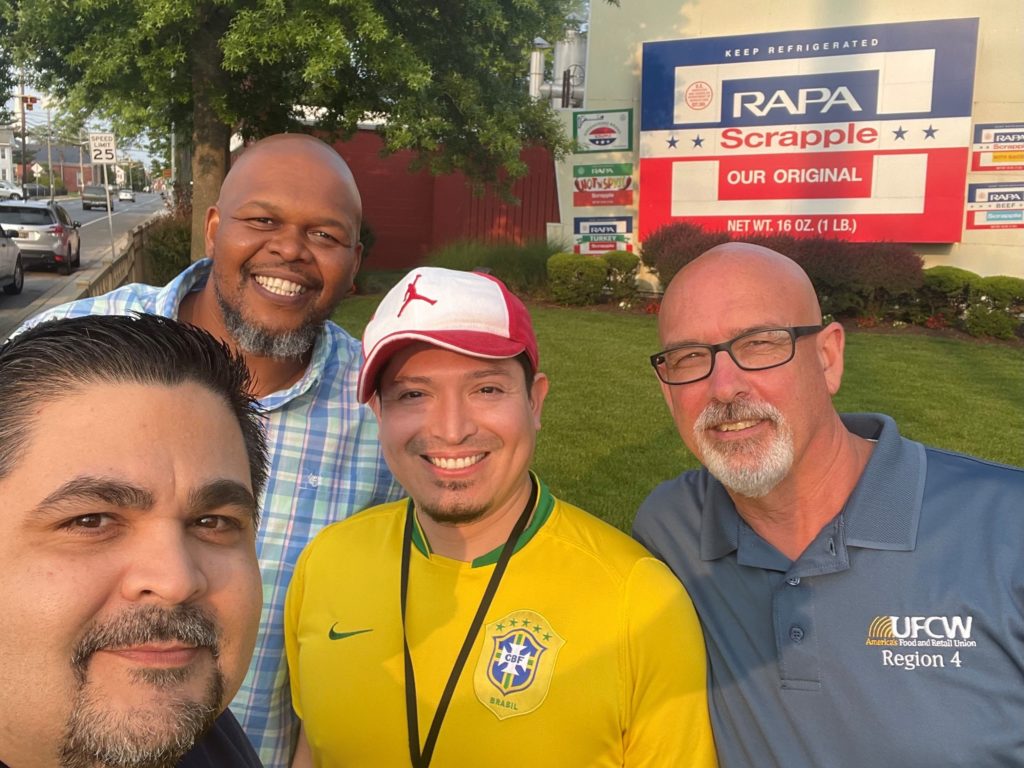 The four-year contract includes significant hourly wage increases ranging from a minimum of $1.35 to $3.35 an hour and $3.15 to $5.15 hourly wage increases for the term of the contract. The contract maintains affordable health care for the workers with no increase in employee percentages. The contract also includes a new bonus incentive for attendance, including four vacation hours a month for no days missed, allowing members to accrue six extra vacation days a year. In addition, the contract allows union representatives and stewards to participate in weekly safety committee meetings at the facility.
This contract was an important win for this unit, and members began chanting "union, union!" in the cafeteria after the ratification took place. UFCW Local 27 has represented workers at this facility for over 40 years.
"UFCW Local 27 is honored to have stood strong with the workers at RAPA and secured a contract that recognizes their hard work and dedication," said UFCW Local 27 President Jason Chorpenning. "We remain committed to fighting for fair wages, affordable health care, and safe working conditions for all our members."