On May 15, about 80 workers at REI, Inc. in Boston joined UFCW Local 1445 for a better life.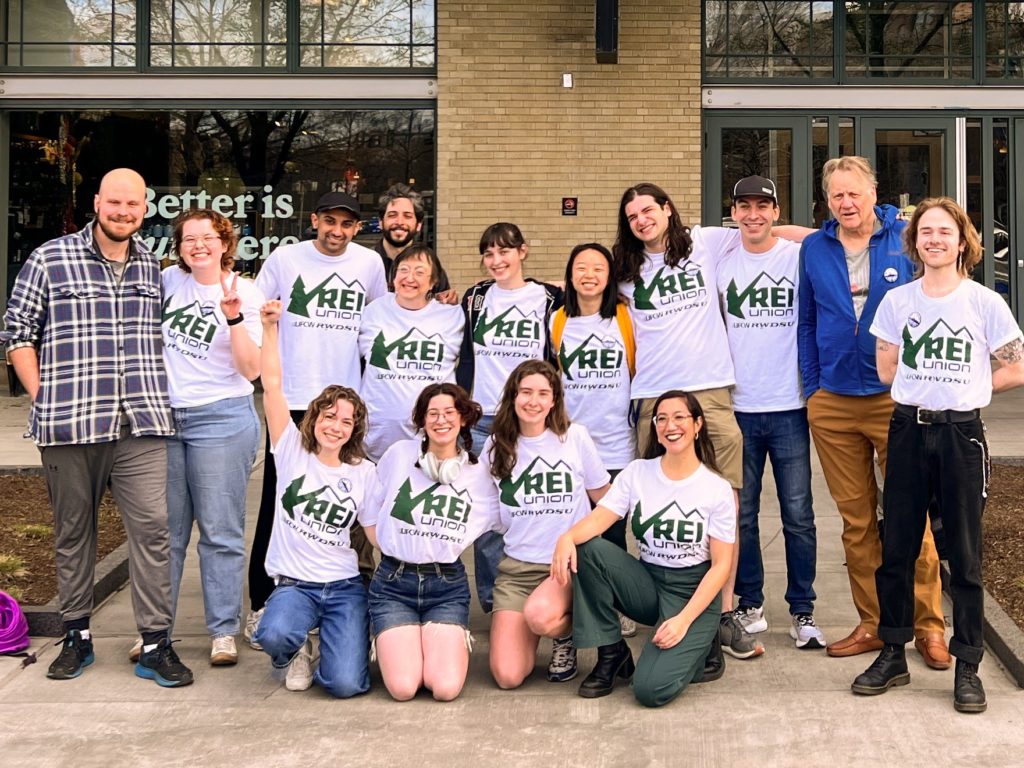 UFCW Local 1445's organizing win is a part of the national REI campaign, and the workers played a significant role in the effort to unionize. The 44 to 23 vote to unionize REI Boston was conducted by an NLRB election, and the workers received support in their efforts from Boston Mayor Michelle Wu, and Massachusetts Senators Elizabeth Warren and Ed Markey.
UFCW Local 1445 will represent approximately 80 workers at the outdoor sports equipment company in contract negotiations. This bargaining unit is composed of all workers except the store management, despite REI's attempt to carve out a handful of workers prior to the election.
"I am proud to welcome REI Fenway workers to our retail union family," said UFCW Local 1445 President Fernando Lemus. "Now starts the long road of negotiating a fair contract. We hope that REI, which espouses 'progressive values,' agrees to bargain in good faith. We are ready to fight for every victory at the bargaining table and earn REI Workers the best contract we can."
The REI store in Boston is the fifth organizing win for the national REI campaign. In addition to the new REI unit in Boston, the RWDSU/UFCW represents workers at the REI SoHo Co-op store in New York City, which was the first REI store in the country to become unionized, as well as the REI store in Cleveland, Ohio and the REI store in Chicago. UFCW Local 5 represents workers at the REI store in Berkeley, Calif.