Workers at the Bob's Discount Furniture store in Shelby Township, Mich., joined UFCW Local 876 on April 20.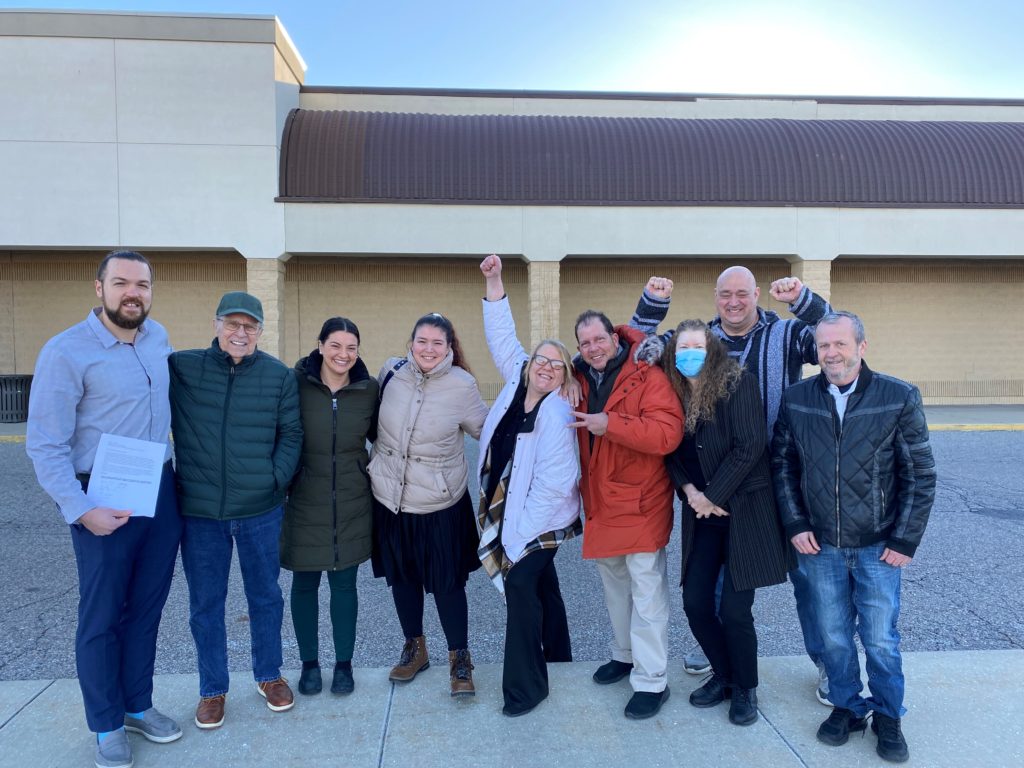 The 13 workers, who are employed as sales associates, joined our union family because they were concerned about treatment by management and job security and wanted a voice in the workplace. They also wanted the same benefits as their unionized Bob's Discount Furniture colleagues in Massachusetts, New Jersey, New York, Connecticut and New Hampshire, who are represented by UFCW Locals 328, 888, 919 and 1445.
UFCW Local 876's campaign to organize these workers included in-person and group meetings and connecting the workers with organizers and workers from unionized Bob's Discount Furniture stores so they could hear firsthand about the benefits of having a union voice in the workplace.
"What used to be Bob's Discount Furniture is now Bain Capital's Discount Furniture," said George, a sales associate at the Shelby Township store. "This company wants to go public, which means they need to increase profit margins by cutting costs. We are the lifeblood of this entire organization. We deserve to be valued properly for the work we do and the profits we generate, and that's why we decided to organize our store and fight to get back the original bonus program, increase our commission percentage, have consistent but flexible schedules, and keep Bain Capital from taking any more away from our livelihoods."
"There are 169 Bob's Discount Furniture stores and counting, 16 of which are unionized," George added. "There is power in numbers. After all, we are stronger together!"