The National Labor Relations Board recently ruled that the National Labor Relations Act (NLRA) protects recordings workers make in certain circumstances. The Board also ruled that the NLRA supersedes or preempts state laws that make recordings under those circumstances illegal.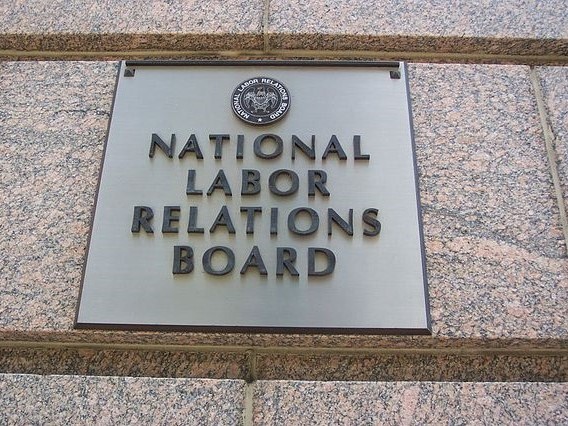 In the case, Starbucks, the Board ruled that workers have the right to record managers and supervisors for the purposes of enforcing the contract or preserving evidence for a future proceeding, for example, a grievance or arbitration. The NLRA also protects recordings of what companies say in meetings during organizing campaigns for the purpose of providing the union with an accurate account what the company is telling workers so the union can respond, and to document possible unfair labor practices.
The Board explained that in many instances, workplace recordings, including secret recordings, have been essential in vindicating worker rights.
In Starbucks, one worker recorded meetings with managers because of concerns that the company was going to retaliate because of the worker's protected activities. The worker wanted to preserve a neutral account of what the company said. Another worker recorded to preserve evidence of what the manager said in case the company illegally disciplined the worker.
The Board also ruled that although a company can in general lawfully maintain a no-recording rule, companies may not apply the rule to workers who are trying to:
• obtain evidence of violations of the contract or possible unlawful conduct, or
• preserve an accurate record of the company's anti-worker campaign.
Lastly, the Board ruled that because the NLRA protects workplace recordings for these purposes, the NLRA preempts state law that makes the recordings illegal.
While these rights are potentially very important, the International's Legal Department cautions that workers should record managers or supervisors only when doing so could make a difference in a grievance, arbitration, unfair labor practice charge, or other legal case. There is a chance that an appeals court could overrule the Board or that a state prosecutor may ignore the Board's ruling and take the position that the worker violated state law.
How This Case Can Help You
Union representatives can use workers' recordings of meetings or discussions that help prove that the company violated the contract. Organizers can use recordings to prove that companies committed unfair labor practices or to respond to the company's anti-union campaign or lies. The case is Starbucks, 372 NLRB No. 50 (2023). Starbucks' motion requesting the Board to reconsider its decision is pending. If you have any questions about this case, contact Sarah Anderson at slanderson@ufcw.org.