On April 26, workers at Lush Cosmetics in Louisville, Ky., voted to join UFCW Local 227. Lush Cosmetics is owned by British cosmetics retailer Lush Retail Ltd., and this the first Lush Cosmetics unit in the U.S. to unionize. Lush Retail Ltd. operates over 950 stores globally, including over 200 stores in the U.S. and Canada.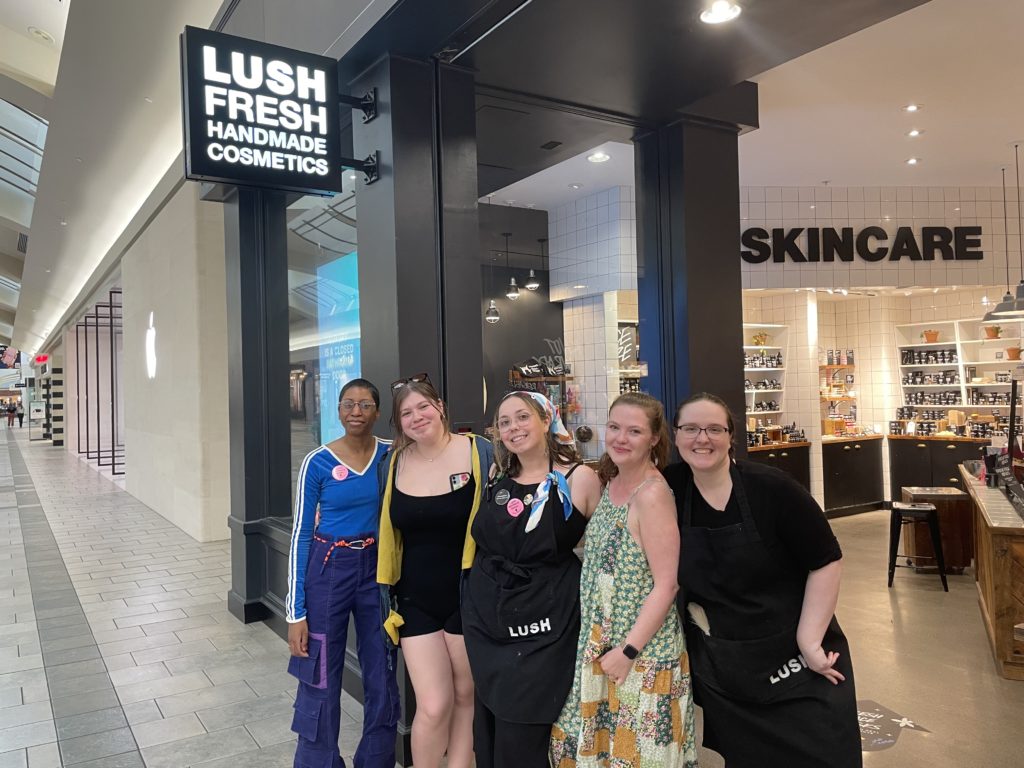 The seven workers, who sell vegetarian and vegan bath bombs, creams, soaps, shampoos and other products, voted to join our union family because they were concerned about insufficient wages and wanted more respect in the workplace.
UFCW Local 227's campaign to organize these workers included one on one meetings with the Lush employees, who have a history of activism, and helping the workers push back when the company attempted to start an anti-union campaign. These workers are looking forward to negotiating their first union contract and plan to reach out to workers at other Lush Cosmetics stores to share their experience and encourage them to unionize with the UFCW.
"I'm hoping the union makes it a better place to work, and makes people want to stay longer," said Aurora Schultz, who works at the Louisville Lush Cosmetics store. "It's about treating your workers properly."