UFCW Local 328 member Mary Hawk was recently honored for saving a child from choking while at work in the cafeteria of Dunn's Corner Elementary School in Westerly, R.I.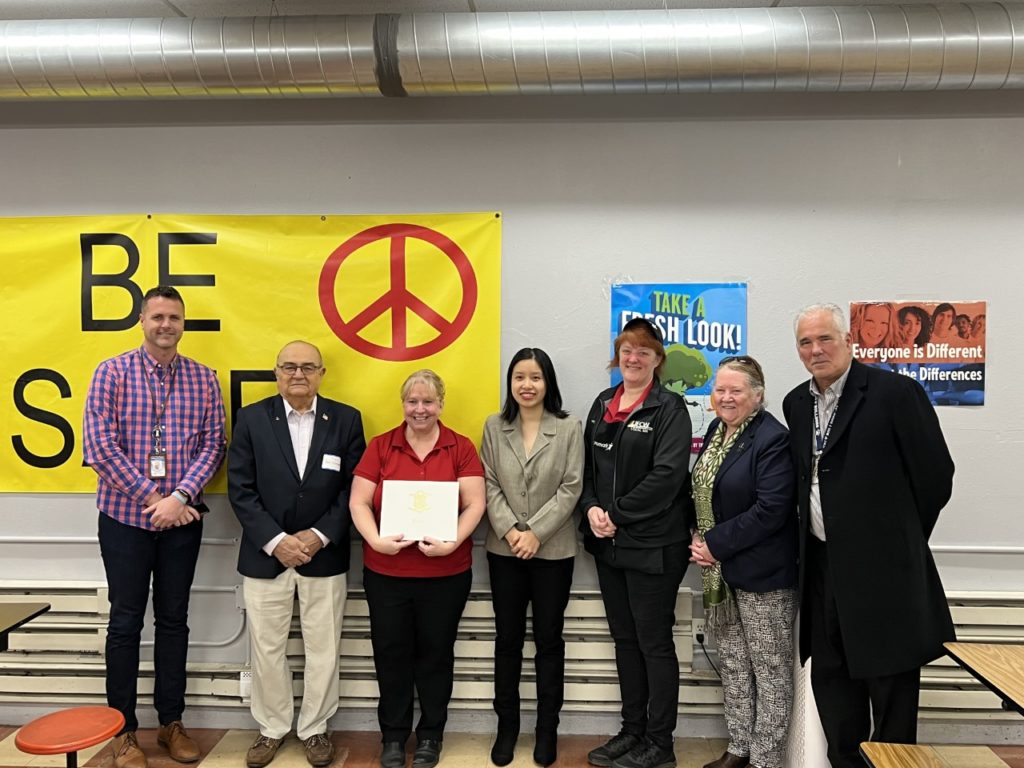 Hawk works for Aramark and has been employed in the cafeteria at Dunn's Corner Elementary School for four years. Last month, she was working at the register when she saw a child stand up and approach her. She immediately noticed something was wrong, identified that he was choking, and jumped into action by performing the life-saving Heimlich maneuver on the child.
"I am just so happy that he approached me, and our eyes had locked," Hawk said. "I knew something was wrong."
Rebecca Imbriglio, a union steward who was working in the kitchen at the time of the incident, added, "Sometimes we have reputations as just being 'lunch ladies,' but we are parents, grandparents, caretakers."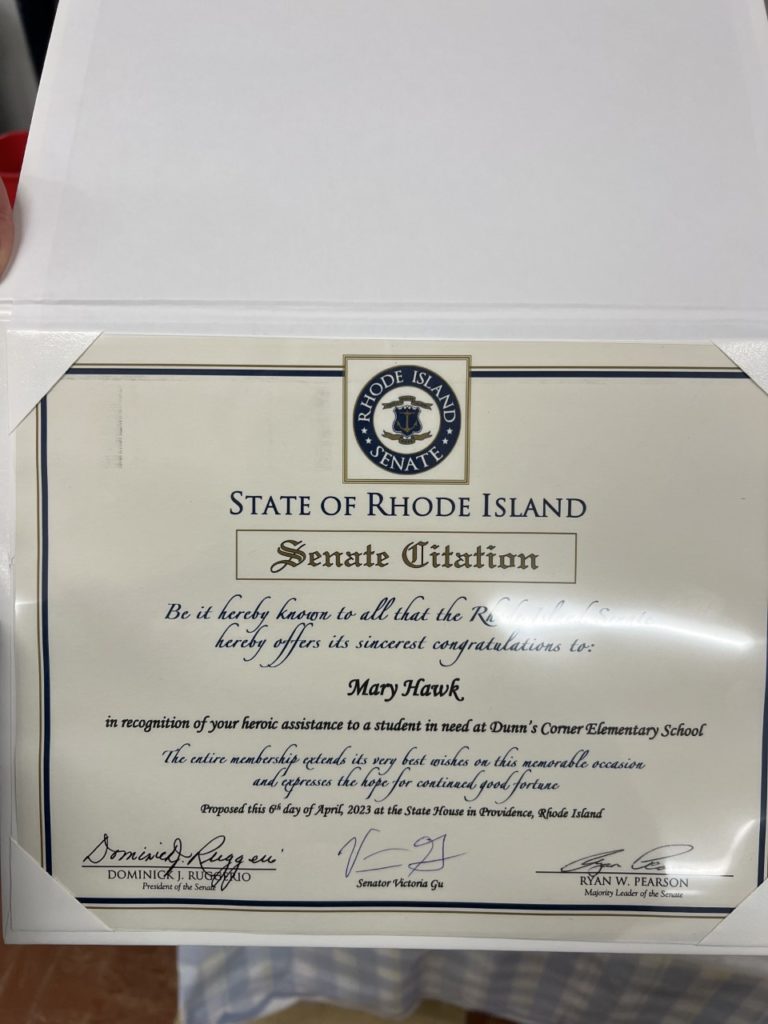 On April 6, elected and school officials presented Hawk with a Senate Citation for her heroic action. Those in attendance included State Senator Victoria Gu; State Representative Samuel Azzinaro; Superintendent Marc Garceau; Asisstant Superintendent Alicia Storey; and Principal Steven Morrone.
When asked what she enjoys the most about her job, Hawk said, "The best part of my job, without a doubt, are the kids."