On April 13, over 350 workers at a Century 21 store in New York City joined UFCW Local 888 for a better life. The workers, who are employed as sales cashiers, stock clerks and merchandisers, joined our union family because they were well aware of UFCW Local 888's history of representing some of their colleagues at other Century 21 stores in the area.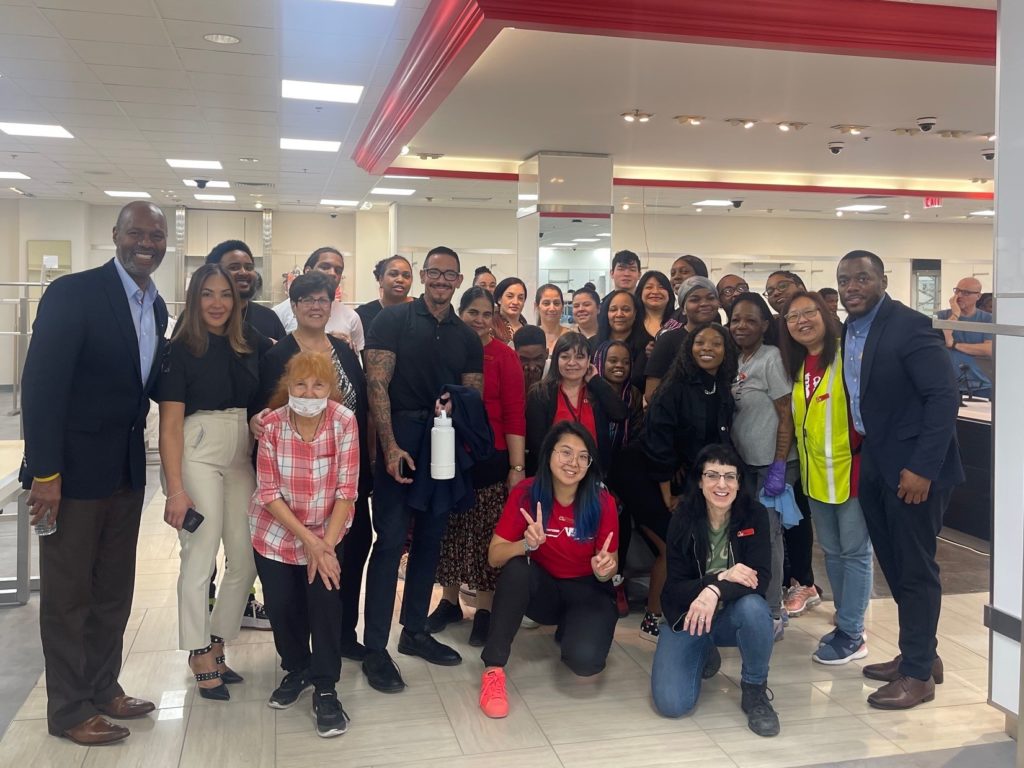 UFCW Local 888 has represented Century 21 workers for over 40 years. Unfortunately, the pandemic forced the company to go out of business, which resulted in about 3,000 workers losing their jobs, including 2,400 members of UFCW Local 888. However, the local's commitment to fighting for those workers did not stop when the company closed its doors. UFCW Local 888 immediately acted and won a Worker Adjustment and Retraining Notification (WARN) settlement for the workers affected.
After hearing Century 21 would be making a comeback in the New York City location, UFCW Local 888 demanded that former Century 21 bargaining unit members be offered job opportunities and a card check recognition to make sure former and new workers have union protection. UFCW Local 888 maintained communication with former Century 21 workers, kept them informed about every step of the WARN Act case, and sent out surveys to identify former members available and willing to go back to work at the new Century 21 store in New York City. UFCW Local 888's long history with these workers and its commitment to fighting for them helped the local obtain the workers' support during the card check process. Many of the former Century 21 members were appreciative of the services and benefits they received from UFCW Local 888 and were key to the success of this campaign.
"I feel awesome and it's amazing to have you guys back representing us," said Evelyn Rodriguez. "You guys gave us 100 percent then, and we know you will give us 100 percent now. We're looking forward to having you here to resolve our issues."