On March 8, over 100 members of UFCW Local 770 who work at six Sweet Flower cannabis dispensaries across Los Angeles County ratified their first union contract.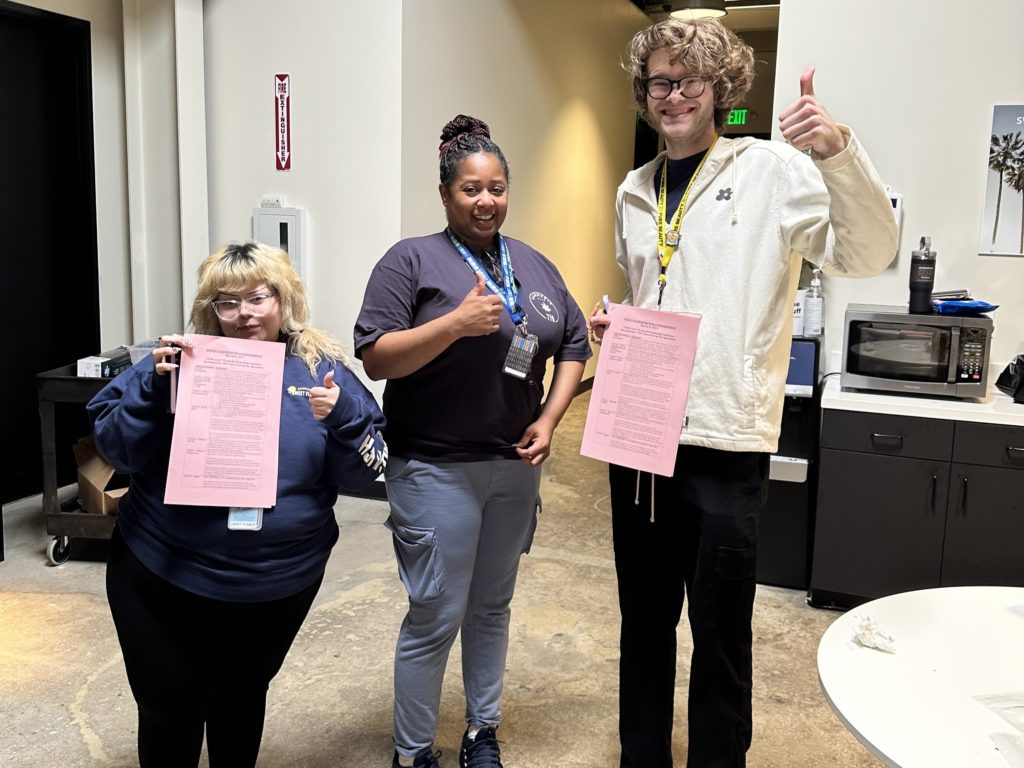 The three-year contract, which covers florists, delivery drivers, and inventory associates, raises the wage floor and establishes annual wage increases. The contract also provides for employer contributions towards health and welfare for full-time workers, and includes paid holidays, paid community volunteer hours, and seniority based vacations with pay.
The partnership between Sweet Flower and UFCW Local 770 includes a Joint Labor Management Committee that will serve as a platform for the union and company to collaborate on issues affecting employees and the cannabis industry across California. Further, the contract creates a pathway for newly opened Sweet Flower locations to choose representation by the UFCW.
"Sweet Flower employees are proud to be members of Local 770," said Helen Fiegenschie, a florist at Sweet Flower's Culver City store. "Our contract guarantees fairness and equity in the workplace, and ensures Sweet Flower will remain a great place to work."
Sweet Flower is one of the largest independent cannabis retailers in California, and has been successful in the most competitive and stringent licensing application processes in California. Sweet Flower currently owns and operates seven stores, with more in development throughout the state.